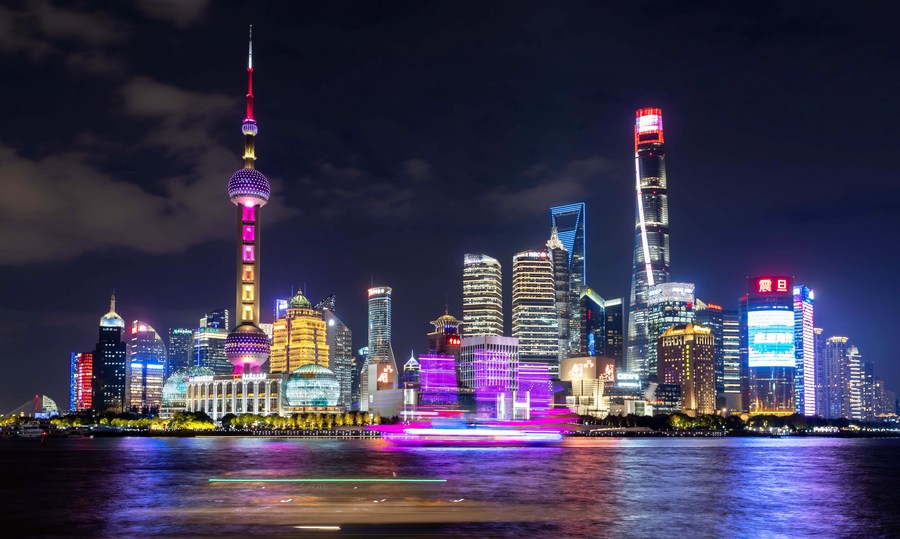 This photo taken on Nov. 4, 2022 shows an evening view of the Lujiazui area in east China's Shanghai. (Xinhua/Wang Xiang)
BEIJING, June 25 (Xinhua) -- Shanghai Pudong International Airport handled over 165,000 inbound and outbound passengers during the three-day Dragon Boat Festival holiday that ended on Saturday, according to the border inspection station at the airport.
Statistics show that during the holiday, more than 75 percent of Chinese mainland tourists preferred outbound trips to Southeast Asian countries, Japan, Republic of Korea, China's Hong Kong and Macao and other traditional tourist destinations.
In the past week, the average daily number of inward and outward passengers at the airport has stabilized at more than 50,000. On June 18, more than 57,000 people arrived in and left Shanghai from the airport, setting a three-year peak for single-day passenger flow.
(Edited by Tian Shenyoujia with Xinhua Silk Road, tianshenyoga0524@163.com)