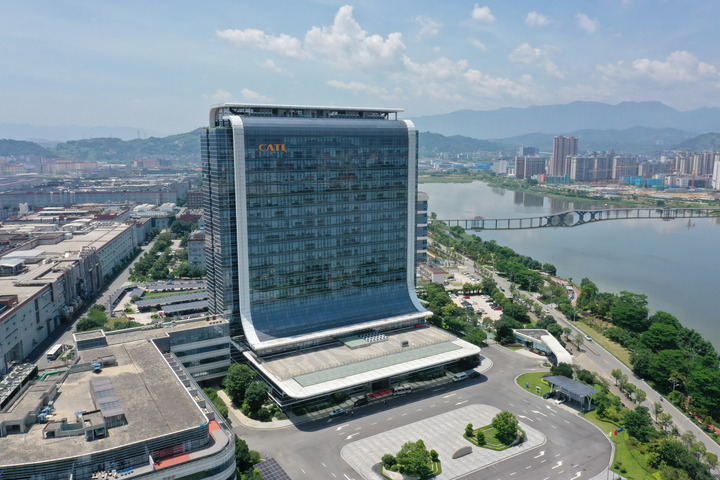 Aerial photo taken on June 24, 2022 shows the building of the Contemporary Amperex Technology Co., Ltd. (CATL) in Ningde, east China's Fujian Province. (Xinhua/Lin Shanchuan)
BEIJING, June 9 (Xinhua) -- China's electric vehicle (EV) battery maker Contemporary Amperex Technology Co., Ltd. (CATL) on Thursday announced to reach a cooperation deal with Thai company Arun Plus Co., Ltd. (Arun Plus) on cell-to-pack (CTP) technology.
CTP technology allows cells to be directly integrated into packs, which enables the pack to improve system energy density, simplify manufacturing and reduce cost.
According to the cooperation agreement between the two sides, CATL is expected to provide the Thai company with CTP battery pack production lines and share related technologies.
Arun Plus is a wholly owned subsidiary of PTT Public Co., Ltd., who has set up sound system of energy infrastructure in Thailand. This recent collaboration should help enhance Arun Plus' EV production capacity, and thereby contribute to the building of power battery ecosystem in Thailand and the greater region of Southeast Asia, according to CATL.
For the Chinese EV battery maker, this also marks an important step in its global layout, which allows CATL to explore diversified cooperation models in regional markets such as Southeast Asia, as well as to promote the electrification and clean energy transformation at the global level. (Edited by Yu Huichen with Xinhua Silk Road, yuhuichen@xinhua.org)