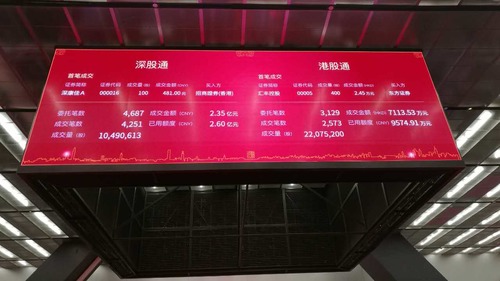 BEIJING, Jan. 20 (Xinhua) -- Rules to support trading calender optimization for southbound Stock Connect have been released by two Chinese bourses and their securities depository and clearing company on Thursday, reported Xinhua Finance.
The three, namely the Shanghai Stock Exchange (SSE), Shenzhen Stock Exchange (SZSE) and China Securities Depository and Clearing Co., Ltd. (CSDC) jointly released the rules and related circulars upon approval of China Securities Regulatory Commission (CSRC).
The move marks an important step to optimize the Stock Connect schemes between the Chinese mainland and Hong Kong Special Administrative Region (HKSAR). It echoed to demands of overseas investors and would help boost the long-term and healthy development of respective capital markets.
Previously in August, 2022, CSRC and the local securities regulator in HKSAR jointly announced to start optimizing the trading calender for Shanghai- and Shenzhen-Hong Kong Stock Connect programs.
In future, CSRC will continue to expand the high-level opening up and join hands with the local securities regulator in HKSAR to guide SSE, SZSE, the stock exchange of Hong Kong, CSDC, etc. to orderly press ahead with the formal implementation of the trading calender optimization-related work. The effective date of the rule will be further noticed, according to CSRC. (Edited by Duan Jing with Xinhua Silk Road, duanjing@xinhua.org)