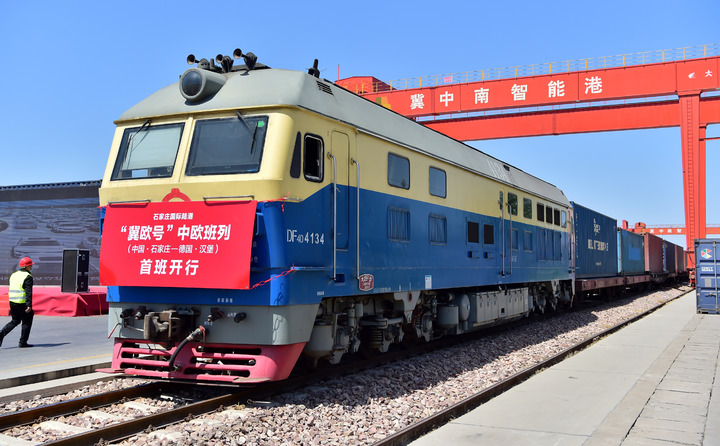 A freight train bound for Hamburg, Germany is ready to depart at the Shijiazhuang international land port in north China's Hebei Province, on April 17, 2021. (Photo by Zhang Xiaofeng/Xinhua)
BEIJING, July 1 (Xinhua) – North China's Tianjin Municipality has handled 400 China-Europe freight trains in the first half of the year, with a total of 43,200 TEUs of goods including automobiles, mechanical equipment and daily necessities having been transported via the train, according to the China Railway Beijing Group Co., Ltd., the train operator.
During the same period, the number of China-Europe freight trains operating in the Beijing-Tianjin-Hebei region has steadily increased to 520 trips, hiking 78 percent from the same period last year.
Relevant authorities in Tianjin have made solid efforts to streamline the customs clearance procedures, cargo handling efficiency and freight train operation schedule since the beginning of the year, to facilitate the operation of the freight train.
In addition, the train operator also joined hands with the Hebei authorities to launch an international freight train service from Shijiazhuang to Vientiane, Laos, to accumulate operational experience for the upcoming China-Laos freight service transportation. (Edited by Jiang Feifan with Xinhua Silk Road, 346129473@qq.com)