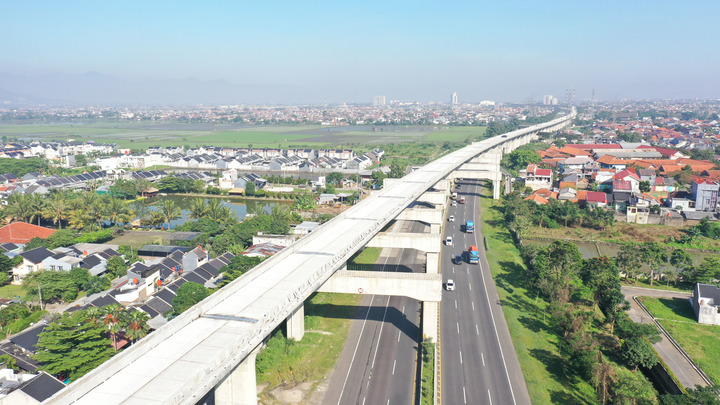 Aerial photo taken on June 29, 2022 shows the construction site of bridge deck ancillary works from the No.4 casting yard to Tegal Luar Station of the Jakarta-Bandung High-Speed Railway (HSR) in Indonesia. (Xinhua)
BEIJING, June 30 (Xinhua) -- China CAMC Engineering Co., Ltd.(CAMCE), a state-owned company of China, signed on Wednesday a construction contract to build Indonesia's Jenelata dam, according to the company.
Located in South Indonesia's Sulawesi province, the dam is 1,525 meters long and 63.8 meters high, with a total storage capacity of 285 million cubic meters. Its main functions are flood control and irrigation.
The dam is an important infrastructure project in Indonesia. After completion, it will effectively improve local agricultural irrigation, enhance flood control capacity, as well as provide employment opportunities for local people.
(Edited by Bao Nuomin with Xinhua Silk Road, baonuomin@xinhua.org )