BEIJING, Jan. 21 (Xinhua) -- Xinhua Silk Road has released a report on China's investment development in 2020 which is now available in Xinhua Silk Road Database (https://en.imsilkroad.com/login).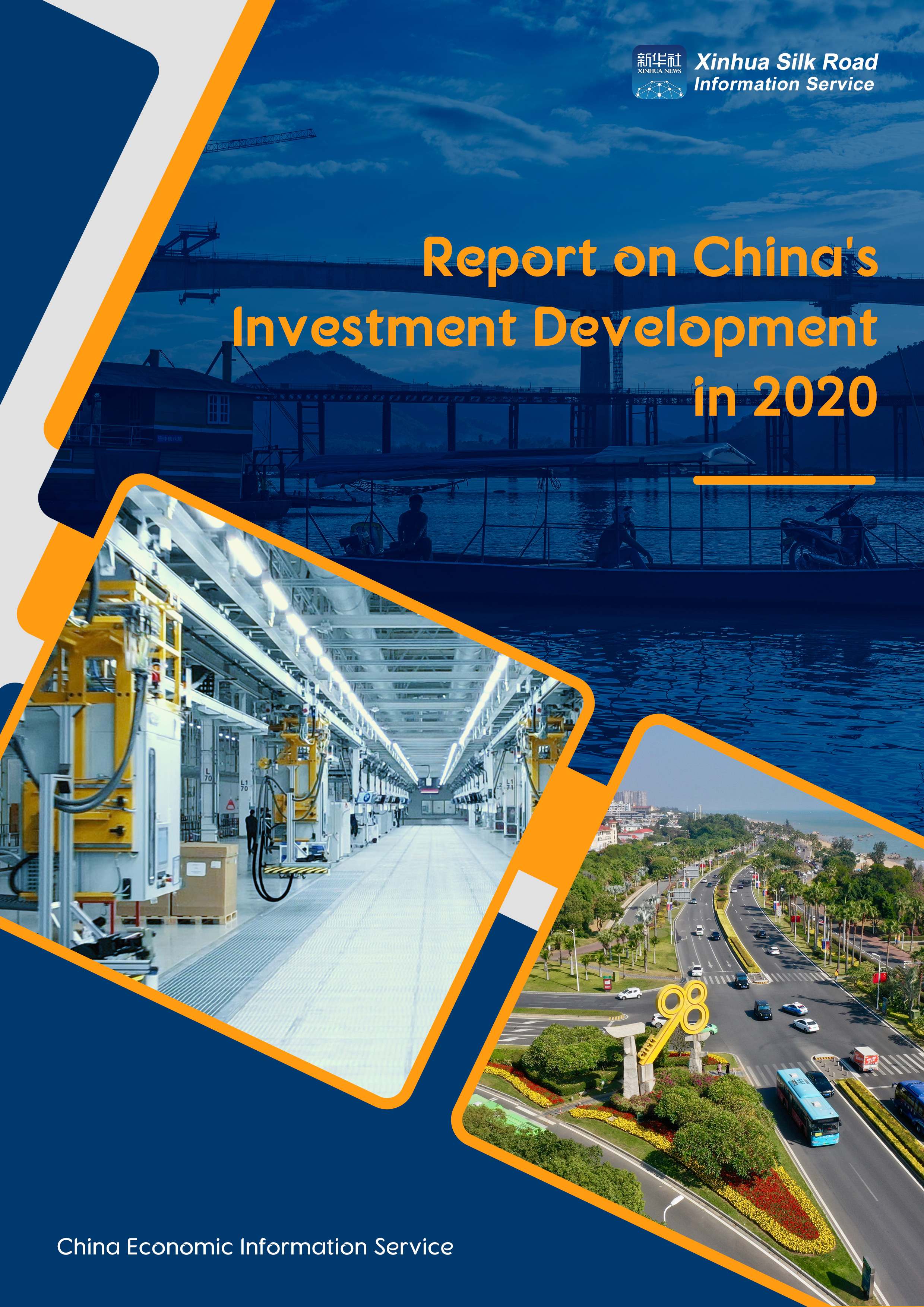 With detailed data, the report presents the foreign capital utilization and outward direct investment (ODI) of China in 2020 from multiple aspects, such as investment structure, investment sources and destinations, investment forms, etc.
It says that although facing the severe challenges of the COVID-19 pandemic and the rising global trade protectionism, China had managed to keep its foreign investment stable in 2020 with the introduction of a number of new policies, and its actual use of foreign capital reached 149.34 billion U.S. dollars, up 5.7 percent year on year, achieving rise in the investment amount, the growth rate and the global share.
China's absorption of foreign investment in 2020 ranked the second in the world and the first among all the developing countries for the 29th consecutive year, and accounted for 15 percent of the global foreign direct investment (FDI) in 2020, notes the report.
According to it, the foreign investment in the high-tech sector grew by 11.4 percent, with that in high-tech services by 28.5 percent, of which the research and development (R&D) and design services, sci-tech achievements commercialization services, e-commerce services and information services by 78.8 percent, 52.7 percent, 15.1 percent and 11.6 percent, respectively.
The investment from the Netherlands, the UK and the Association of Southeast Asian Nations (ASEAN) to China grew by 47.6 percent, 30.7 percent and 0.7 percent, respectively, says the report.
Throughout the year, China's ODI registered 132.94 billion U.S. dollars (about 916.97 billion yuan), up 3.3 percent year on year, and Asia and Europe were the main destinations of China's ODI, according to the report.
You may log on Xinhua Silk Road Database (https://en.imsilkroad.com/login) to read the full report in our "Reports-Special Reports" section.
(Edited by Gu Shanshan with Xinhua Silk Road, gushanshan.1987@163.com)