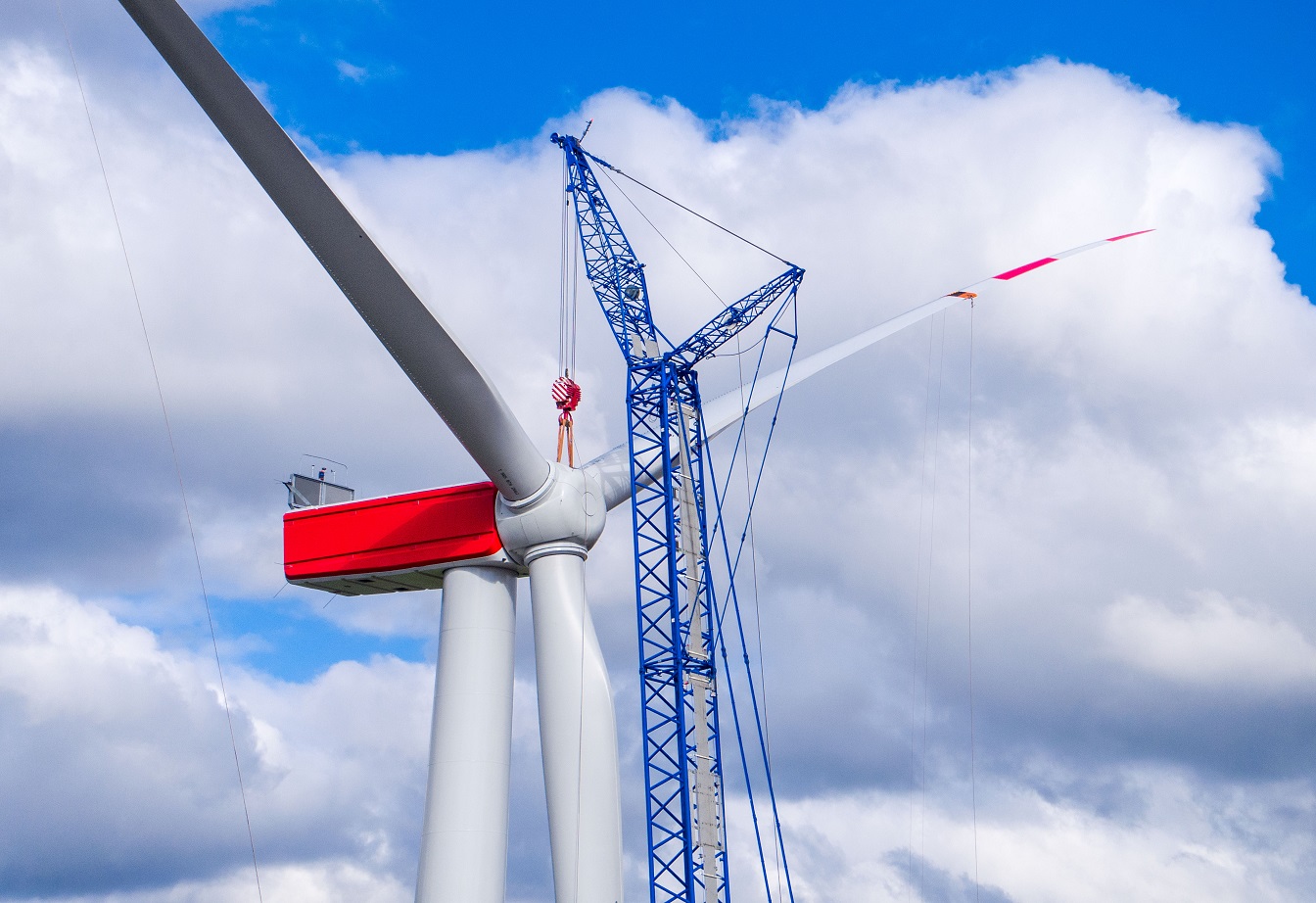 CAPTION: A special crane is used to lift the pre-assembled propeller to the nacelle of a wind turbine. (picture alliance / dpa)
German wind turbine maker Nordex said on Tuesday that it has received an order for 380 MW wind turbines from Finnish utility company Fortum, in Nordex's first order from Fortnum.
The turbines are to be installed at the Pjelax-Böle-Kristinestad Norr wind farm cluster in Finland.
The financial terms of the deal are not known. According to the deal, which also includes a long-term premium service contract, Nordex will supply, install, and commission 56 N163 wind turbines of the latest 6.X variant.
The installation of the turbines, which will be delivered in a project-specific operating mode of 6.8 MW, is scheduled to begin in the spring of 2023.
The project marks the debut for the 6.X turbine variant for Nordex in the Nordic region and is located in the municipalities of Närpes and Kristinestad in southwestern Finland.
"With 380 MW, the Pjelax-Böle-Kristinestad Norr project also represents the largest order received to date in the Finnish market and serves to maintain our strong market share in one of the wind industry's fast-growing markets," commented Patxi Landa, CSO of the Nordex Group.
It is the first project of the Fortum and Uniper wind and solar team done in partnership with the Finnish energy company Helen and the first order for the Nordex Group received from Fortum, according to a press statement.

Notice: No person, organization and/or company shall disseminate or broadcast the above article on Xinhua Silk Road website without prior permission by Xinhua Silk Road.