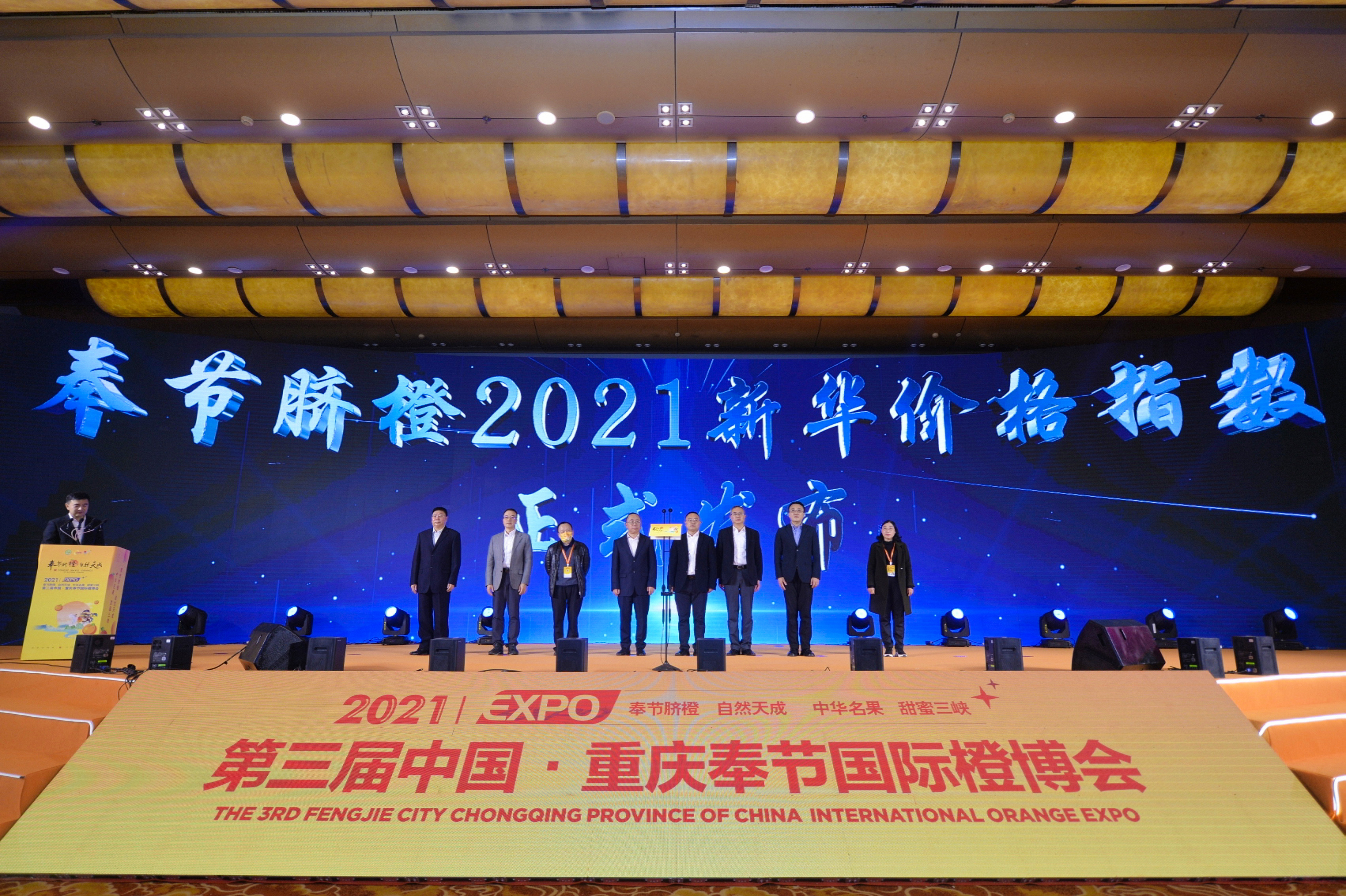 BEIJING, Dec. 17 (Xinhua) -- The Xinhua-Fengjie Navel Orange Price Index and Prospects Report (2021-2022) made debut on the third China Chongqing Fengjie International Orange Expo held in Chongqing, southwest China on Friday.
The report, which depicts the running of the Xinhua-Fengjie navel orange price index during the 2020-2021 production season and prospects for the coming 2022, shows that navel orange-related enterprises or dealers are widely optimistic about the future development of navel orange industry in China.
In spite of the fact that navel orange outputs grew year by year in China in the post-epidemic era and led to weakening prices at both the production places and sales markets, Fengjie County of Chongqing managed to sustain vitality of local navel orange industry by increasing demonstration production bases, expanding marketing channels and scaling up production of late-ripening products to prolong the sales period.
As the report tells, Fengjie County has 24,666.67 hectares of navel orange production areas and total navel orange outputs are expected to reach 400,000 tonnes in 2021, which represents output value in excess of 3.8 billion yuan. With high-quality navel orange ratio at 80 percent, navel orange industry in Fengjie County is presenting explicit comparative advantages in terms of industry size, quality and economic benefits.
Fengjie County is one of eight major navel orange production zones in the world. Navel orange industry has proved to be an effective vehicle in raising incomes of local farmers. In the county, more than 2,200 navel orange planting households pocket incomes of above 100,000 yuan annually, making navel orange trees the factual "trees of fortune" for the around 300,000 local navel orange farmers.
Currently, the brand value of Fengjie navel orange has grown from the 2.26 billion yuan in 2016 to 18.28 billion yuan and Fengjie navel orange has ranked among the first class orange brands in China, according to the report.
During 2021-2025, Fengjie County is expected to actively introduce excellent and new varieties, popularize standardized production, continue brand marketing, enhance domestic market and explore international market as well to further develop local navel orange industry. By 2025, the county aims to keep local orange plantation areas at 26,666 hectares, special characteristic fruits plantation areas at 10,000 hectares, aggregate fruits output at 500,000 tonnes and comprehensive output value at five billion yuan.
By far, the Xinhua-Fengjie Navel Orange Price Index, jointly compiled by the information center of Ministry of Agriculture and Rural Affairs, Chongqing agriculture and rural affairs committee, China Economic Information Service (CEIS) and the people's government of Fengjie County, has been released for three years in a row since December 15, 2019 and worked effectively in improving the brand influence of Fengjie navel orange and transforming industry dividends into factual gains of navel orange farmers. Xinhua Indices department is an authoritative index service provider under CEIS and develops, manages and operates index products and index derivatives. (Edited by Duan Jing with Xinhua Silk Road, duanjing@xinhua.org)