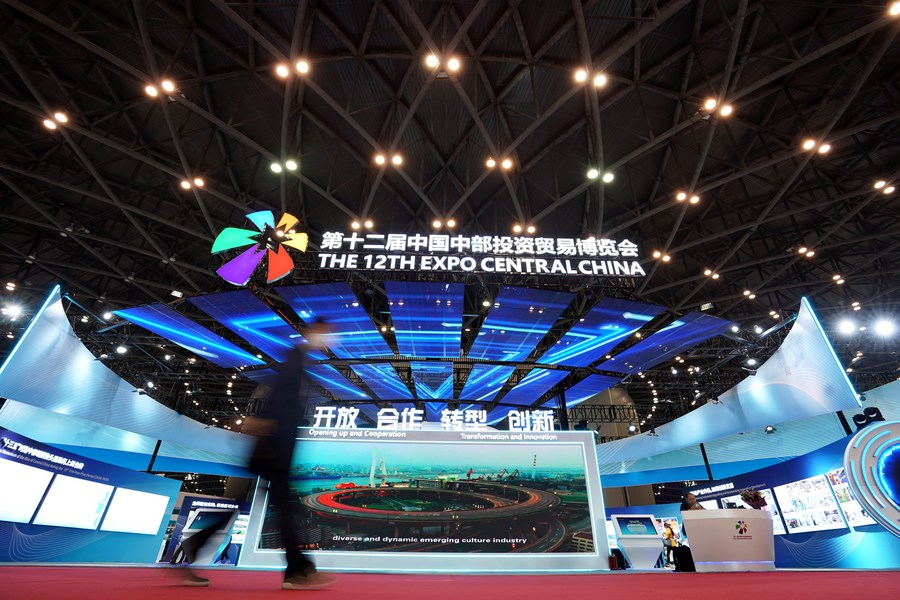 People visit the 12th Expo Central China in Taiyuan City of north China's Shanxi Province, May 21, 2021. (Xinhua/Zhan Yan)
BEIJING, Dec. 16 (Xinhua) -- Foreign direct investment (FDI) into the Chinese mainland, in actual use, rose 15.9 percent year on year to 1.04 trillion yuan, or 157.2 billion U.S. dollars, in the first 11 months of the year, the Ministry of Commerce said Thursday.
During the Jan.-Nov. period, FDI into the service sector increased 17 percent year on year, while high-tech industries saw FDI inflow jump 19.3 percent, data from the ministry showed.
Foreign investments from countries along the Belt and Road as well as the Association of Southeast Asian Nations into the Chinese mainland jumped 24.7 percent and 23.7 percent, respectively. Enditem