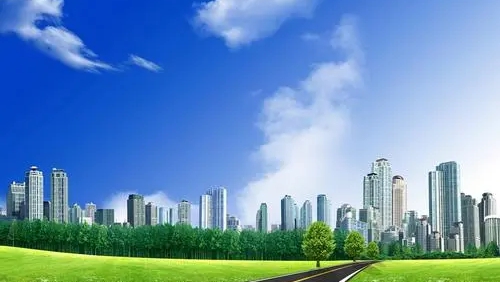 BEIJING, Dec. 10 (Xinhua) -- Recently, China's central government departments have jointly released an action plan with the aim of bolstering the green and high-quality development of new infrastructure, reported Economic Information Daily on Thursday.
The plan, jointly released by the National Development and Reform Commission (NDRC), the Cyberspace Administration of China, the Ministry of Industry and Information Technology, and the National Energy Administration, proposes to improve computing power efficiency and make use of green energy.
In accordance with the country's efforts to peak carbon dioxide emissions, the plan notes that data centers and 5G networks are major strategic resources for economic and social development, serving as key components of saving energy and reducing energy consumption in new infrastructure.
Under the plan, data centers should increase computing efficiency, save computing energy consumption, and truly meet the needs of future smart computing. For telecom operators, efforts should be made to build 5G networks in the principle of joint contribution and shared benefits.
Renewable energy resources such as solar energy and wind power are encouraged to be used for greener data centers. Besides, high energy-consuming equipment will be phased out and upgraded so as to build smart cities.
According to the plan, China will form an integrated operation pattern with well-distributed green data centers and 5G networks by 2025.
(Edited by Zhang Yaru with Xinhua Silk Road, mcxmzyr2@163.com)