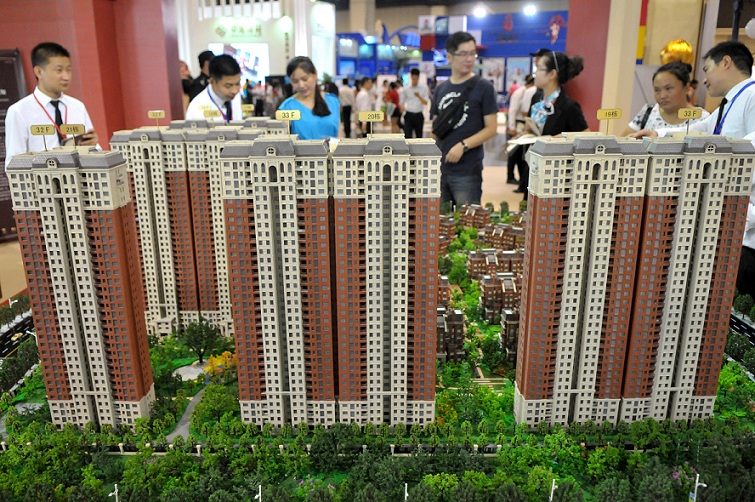 The photo shows people attending a housing fair held in central China on September 7, 2014.
BEIJING, Dec. 7 (Xinhua) -- China Securities Regulatory Commission (CSRC) said on December 3 that the spillover effect of China Evergrande Group's risk event over the capital market is controllable, reported Xinhua-run Xinhua Finance.
CSRC made the remarks in an announcement after China Evergrande Group (03333.HK) announced on December 3 that as of the day, it received a demand to perform its obligations under a guarantee in the amount of approximately 260 million U.S. dollars.
But China Evergrande Group reminded investors that in the event the group referring to the company and its subsidiaries are unable to meet its guarantee obligations or certain other financial obligations, it may lead to creditors demanding acceleration of repayment.
Under such circumstances, the company advised its shareholders and other investors to exercise caution when dealing in the securities of the company.
An official with CSRC told media that China Evergrande Group's poor corporate management and operation and blind business diversification and expansion led to the outbreak of the risks, which is, however, an individual case.
Currently, the official noted that China's real estate industry remains healthy in terms of overall development and a majority of real estate developers focus on their main businesses and adhere to steady operation styles.
What's more, China's A-share market runs stably with relatively strong resilience and high activity. On China's exchange bond market, bond default ratio stays at around relatively low one percent at present and real estate-related listed companies and bond issuers generally boast healthy financial indicators, said the CSRC official.
In the future, CSRC vowed to continue to maintain the effectiveness of the financing function of capital market and support reasonable and normal financing of real estate enterprises to boost healthy development of both capital market and real estate market in China. (Edited by Duan Jing with Xinhua Silk Road, duanjing@xinhua.org)