BEIJING, Aug. 3(Xinhua) -- Shanghai exported a total of 206,000 automobiles in the first half of 2021, an increase of 165.9 percent year-on-year. The export value totaled 20.64 billion yuan, a year-on-year rise of 191.5 percent. Both the volume and the value have exceeded one-fifth of national totals, making Shanghai rank first among all provinces and cities in China, statistics from the customs showed.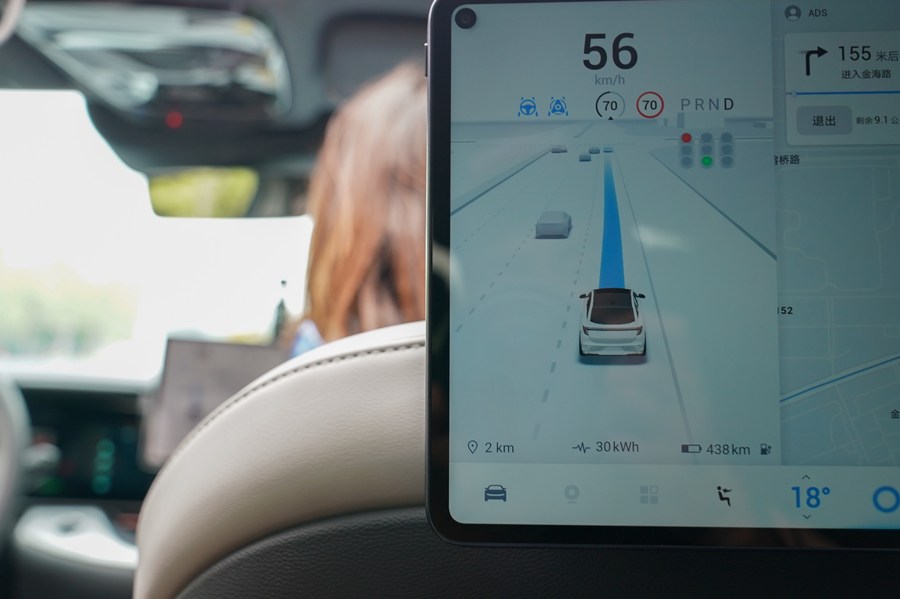 Photo taken on April 22, 2021 shows a new energy vehicle jointly developed by Chinese hi-tech giant Huawei and Chinese carmaker Beijing Automotive Group Co., Ltd. (BAIC Group) in Shanghai, east China. (Xinhua/Ding Ting)
The automobile export market of Shanghai has shown a diversified distribution, and the industrial layout has shifted from developing countries to developed markets. From January to June, a total of 63,000 automobiles were exported to the three developed economic markets of the European Union, Australia and the United States, accounting for 30.5 percent of its total exports.
Besides, the proportion of new energy vehicle(NEV) exports has continued to increase. A total of 60,000 electric passenger vehicle were exported, an increase of 752.9 percent year-on-year, accounting for 29.3 percent of the city's total vehicle exports compared with the 14 percent in 2020.
It is learned that in order to meet the rapid growth in export demand, Shanghai Customs has set up a special customs supervision operation site to provide round-the-clock clearance services.
(Edited by Bao Nuomin with Xinhua Silk Road, baonuomin@xinhua.org)