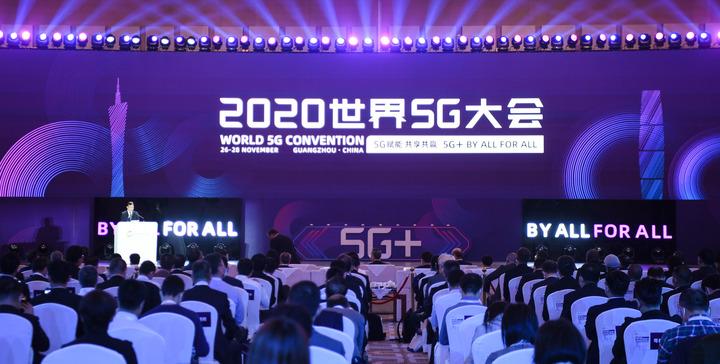 Photo taken on Nov. 26, 2020 shows the opening of the World 5G Convention in Guangzhou, south China's Guangdong Province. (Xinhua/Deng Hua)
BEIJING, May 17 (Xinhua) -- China tops the global rank with 5G standard essential patent (SEP) declarations accounting for more than 38 percent of the world's total, up five percentage points compared with first half of 2020, according to the Ministry of Industry and Information Technology (MIIT) recently.
The country has built a competitive edge for 5G development with more than 819,000 base stations so far, accounting for about 70 percent of the world, official with the MIIT said Monday during a special conference.
The country's 5G mobile network further expanded with the number of mobile terminals connected to the network reaching 280 million, taking up more than 80 percent share globally.
China will further advance the rapid and healthy development of 5G technology in areas such as industrial capabilities, industrial chain modernization and integrated application ecology, along with the research on and steady development of 6G, according to the MIIT.
(Edited by Tian Shenyoujia, Niu Huizhe with Xinhua Silk Road, niuhuizhe@xinhua.org)