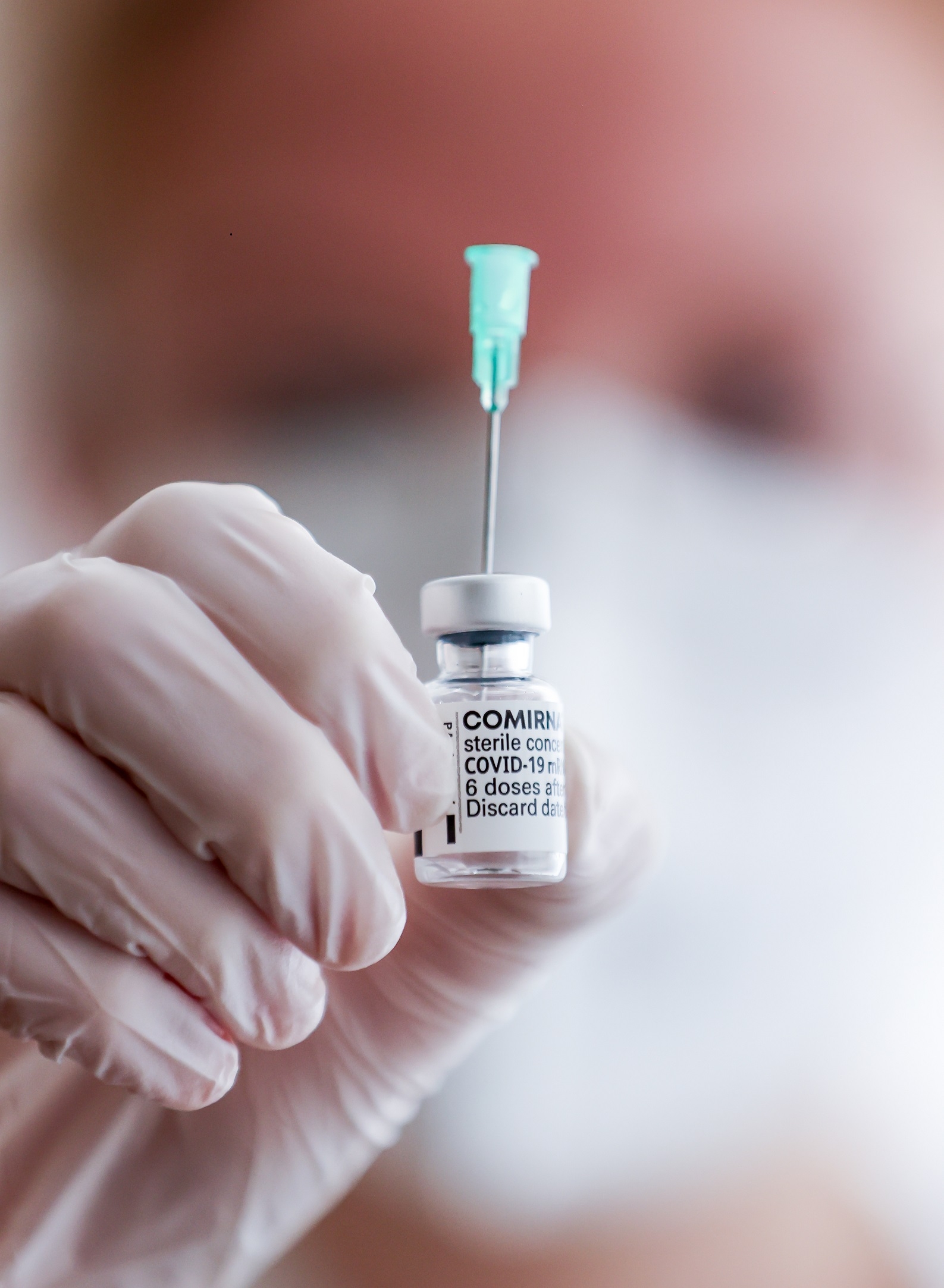 German vaccine pioneer BioNTech posted a net profit of 1.13 billion euros (1.37 billion dollars) in the first quarter. (picture alliance/dpa)
German vaccine pioneer BioNTech posted a net profit of 1.13 billion euros (1.37 billion dollars) in the first quarter, as demand for its COVID-19 jab continued to grow worldwide.
Total revenues were more than 70 times last year's figure for the same quarter, surpassing 2 billion euros compared to 27.7 million a year ago.
"BioNTech has continued to execute the delivery of our COVID-19 vaccine globally to more than 90 countries and territories. Through our continued innovation, we are expanding access to new populations and geographies, and addressing emerging variants," said boss Ugur Sahin.
Some 450 million doses of the vaccine it co-developed with U.S. pharma giant Pfizer had been delivered as of May 6, the firm said.
The company's press release highlighted that the vaccine performed well even against the many recent mutations of the Sars-Cov-2 virus.
"To date, there is no evidence that an adaptation of BioNTech's current COVID-19 vaccine against key identified emerging variants is necessary," it said.
In the fourth quarter, BioNTech booked a net profit of 366.9 million euros, compared to a net loss of 58.2 million euros during the same quarter in the previous year.
The success of BioNTech's vaccine project - which was led by the husband and wife team of chief executive Ugur Sahin and chief medical officer Ozlem Tureci - was underscored by a new longer-term contract agreed with the European Union on Saturday.
The European Commission agreed to buy up to 1.8 billion additional doses for the next few years, President Ursula von der Leyen announced.
The vaccine was the first to be authorized for use against COVID-19 in Europe and the United States, beating a raft of other competitors. It has also not been dogged since then by concerns about rare blood clots, such as those that have weighed down rivals AsraZeneca and Johnson & Johnson.
Separately, BioNTech said on Monday it plans to set up an Asia-Pacific headquarters and build a vaccine factory in Singapore.
The Economic Development Board (EDB), a Singapore government agency, is backing the German biotechnology company's hopes to have medicines rolling off assembly lines by 2023.
BioNTech hopes to, later this year, open the regional office and start building the manufacturing plant, which "will be equipped to produce a range of novel mRNA vaccines and therapeutics for infectious diseases and cancer."

Notice: No person, organization and/or company shall disseminate or broadcast the above article on Xinhua Silk Road website without prior permission by Xinhua Silk Road.