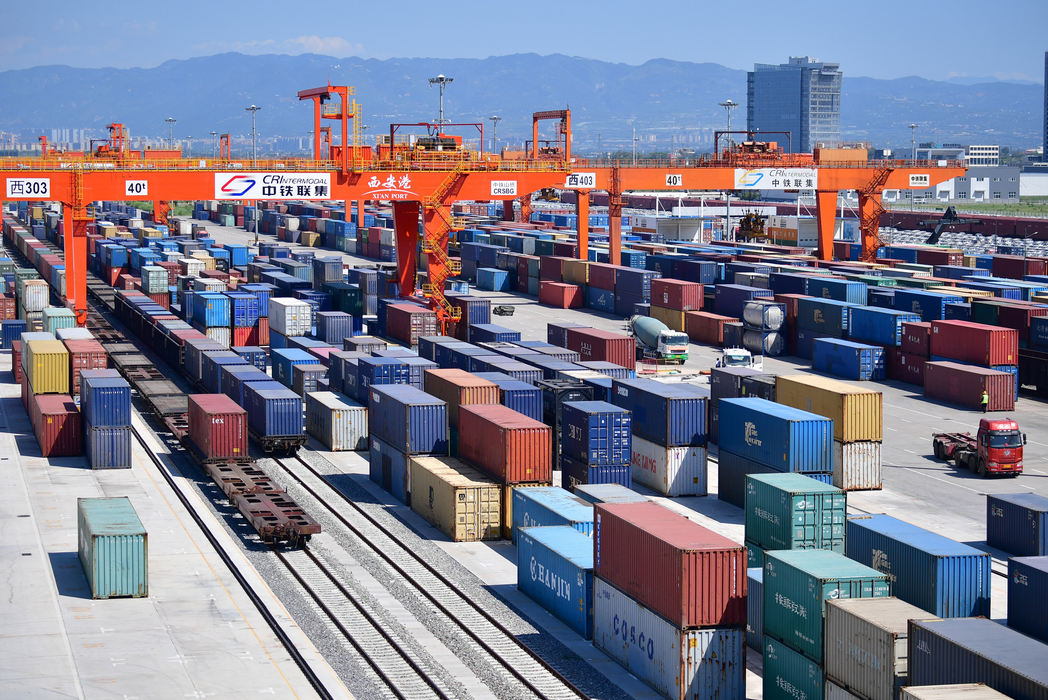 BEIJING, April 28 (Xinhua) -- Northwest China's Shaanxi Province saw its foreign trade with countries participating in the Belt and Road Initiative (BRI) exceed 15.61 billion yuan in the first quarter of 2021, up 2.2 percent year on year, accounting for 16 percent of the province's total import and export volume, reported by Chinanews.com Tuesday.
According to Xi'an Customs, Shaanxi's total import and export volume increased 13.4 percent year on year to 97.81 billion yuan during the first quarter, of which the exports reached 49.06 billion yuan and the imports reached 48.75 billion yuan with a trade surplus of 310 million yuan.
As China's domestic economy resumed rapidly during this period, Shaanxi's foreign trade showed a good growth trend. Its imports and exports in March totaled 36.26 billion yuan, hitting a monthly record high, said Li Yu, deputy commissioner of Xi'an Customs.
In the first quarter of 2021, the Chang'an China-Europe freight train departing from Xi'an made 879 trips, increasing 40 percent on year, which led to a sharp increase in the imports and exports through railway transportation in Shaanxi Province.
In the next step, Xi'an Customs will continue to focus on the epidemic prevention and control, optimize its business environment, accurately and effectively implement various favorable policies for enterprises to promote the development of Shaanxi's foreign trade at the beginning of the 14th Five-Year Plan period(2021-2025).
(Edited by Gao Jingyan with Xinhua Silk Road, gaojingyan@xinhua.org)