BEIJING, April 26 (Xinhua) -- North China's Shanxi province exported 560 million yuan worth of solar cells in the first quarter of this year, an increase of 274.9 percent over the same period last year, statistics from Taiyuan Customs showed.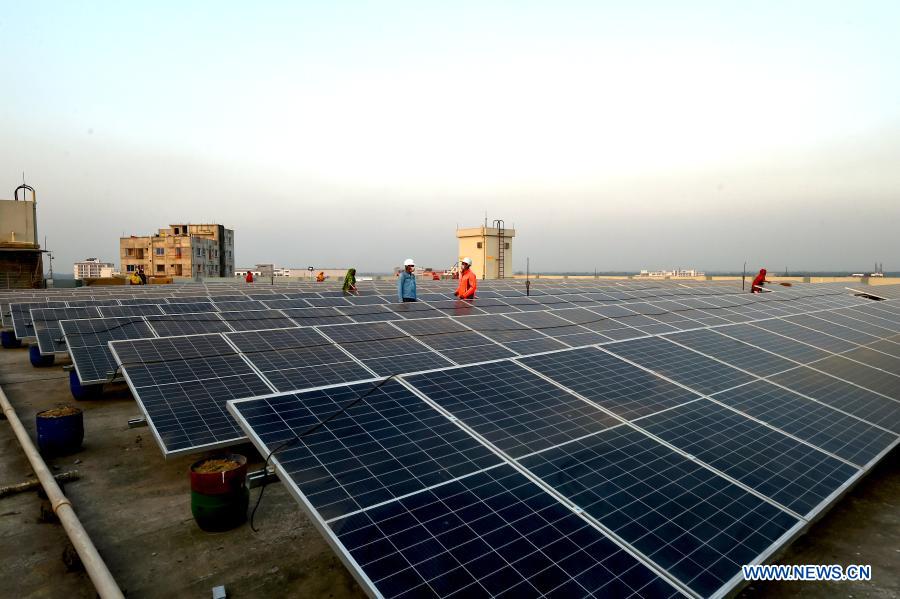 General trade exports of solar cells hit 430 million yuan, accounting for 77 percent of the province's total export value of solar cells during the period, while foreign contracted projects export value were 130 million yuan, accounting for 23 percent of the total.
During the period, Shanxi province exported solar cells to more than 20 countries and regions, of which exports to India were 280 million yuan, an increase of 372.3 percent on year, and exports to ASEAN countries were 180 million yuan, an increase of 467.3 percent on year.
As a safe and environmentally friendly renewable energy source, the cost of solar power plants has dropped, while the efficiency of power generation continues to increase. At present, the power generation efficiency of mainstream exported solar cells has reached more than 20 percent, and the demand in the international market is increasing.
(Edited by Bao Nuomin with Xinhua Silk Road, baonuomin@xinhua.org)