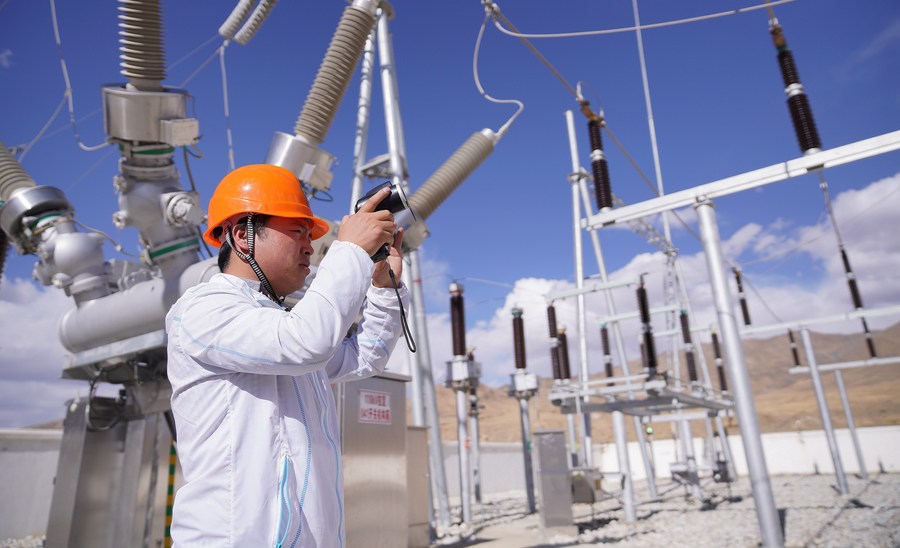 BEIJING, April 19 (Xinhua) -- The State Grid Corporation of China (SGCC) has recently completed Saudi Arabia's 5 million smart meters deployment and installation project, stated the company on its official website recently.
The project is an important part of Saudi Arabia's construction of smart grids and smart cities. It is also the largest single deployment of smart meters project in the world.
The project was contracted on December 19, 2019, covering nine regions in western and southern Saudi Arabia, and including the main station system construction, scheme design, storage, installation, test work of 5 million smart meters, concentrators, external circuit breakers and supporting software development, etc.
It is learned that the metering master station system, smart meters and supporting equipment adopted in the project are independently developed and manufactured by China.
This is the first large-scale entry of China's smart grid business into overseas markets, and another important achievement of State Grid's service for the Belt and Road construction, which is of great significance to promoting China-Saudi Arabia power cooperation and deepening the comprehensive strategic partnership between the two countries.
(Edited by Bao Nuomin with Xinhua Silk Road, baonuomin@xinhua.org)