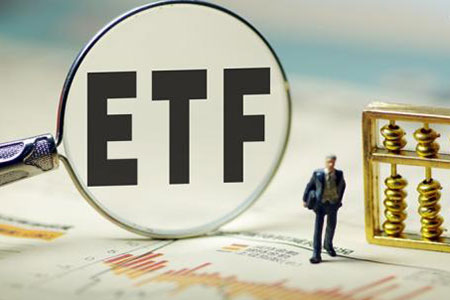 BEIJING, March 4 (Xinhua) -- China money market exchange-traded funds (ETF) value exceeded 300 billion yuan for the first time, reported Securities Times Thursday.
By Tuesday, the value of 27 money market ETFs on China's stock exchanges reached 305.068 billion yuan, up 7.5 percent from February 10, the last trading day before the Spring Festival holiday during February 11 to 17.
Industry experts attributed the recent rally of money market ETFs to lack of explicit trends on the country's stock market and the climbing yields of money market funds after the Spring Festival.
Benefiting from the liquidity tightening expectations, money market ETFs are a suitable conservative vehicle for investors to fend off potential risks this year, believed industry experts.
A star money market ETF managed by Hwabao WP Fund Management Co., Ltd. saw its total value up to 152.77 billion yuan, slightly lower than the relatively high 156.546 billion yuan in China's stock market in September 2018.
In view of the anticipated investment return decline from stock market this year, the investment products with stable returns such as the fixed-income products and money market ETFs are expected to continue to attract investors.
By March 2, the average annualized yield of the 27 money market ETFs was 2.11 percent, with some of the star products' exceeding 2.2 percent.
Currently, China's economy and consumer prices are both rising and under such circumstances, it is unlikely for the loose liquidity policies churned out during the COVID-19 epidemic to continue for a long time.
Wang Yingying, a fund manager under Pengyang AMC, believed investors can still invest in money market funds to seek fortune from the short term speculative chances at present in view of the relatively fluid liquidity conditions. (Edited by Duan Jing with Xinhua Silk Road, duanjing@xinhua.org)