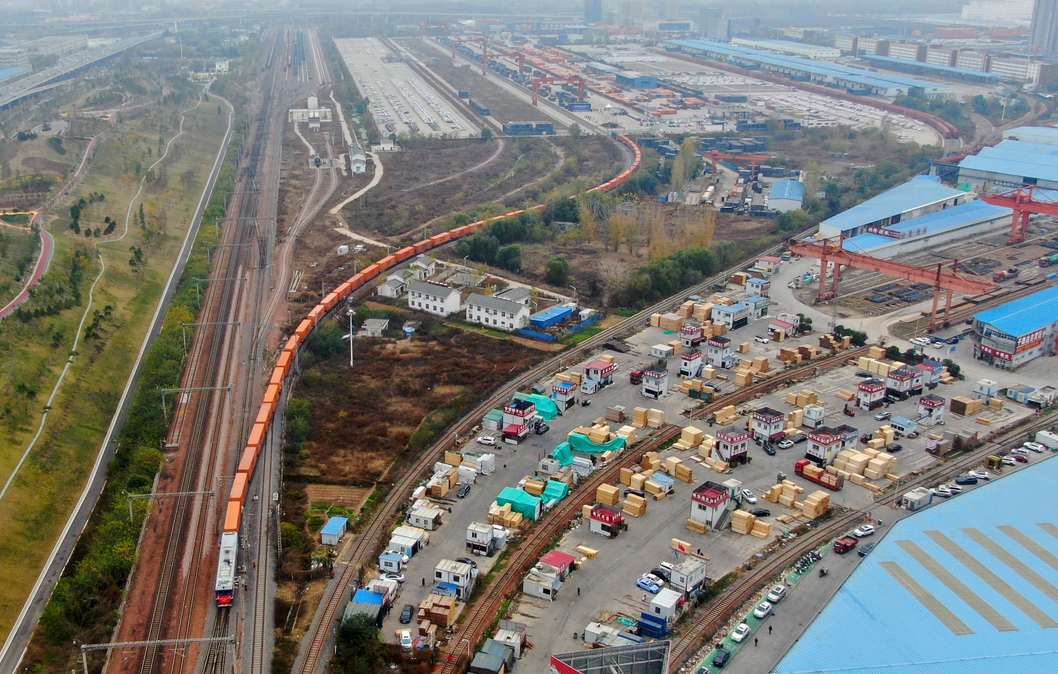 BEIJING, Feb. 20 (Xinhua) -- Central China's Henan Province recently announced a list of key projects for 2021, including 1,371 projects with a total investment of 4.4 trillion yuan, of which 1.1 trillion yuan is planned to be completed in 2021, hitting a record high for both the number of projects, total investment value, and annual planned investment value, reported Henan Daily Friday.
The key projects cover seven areas of new infrastructure, new urbanization, major infrastructure, optimization and upgrading of industrial structure, innovation-driven development, ecological and environmental protection, and social livelihood.
Among the projects, the average investment in a single project is 3.2 billion yuan, and the average annual investment is 830 million yuan, with an increase of 4 percent and 2 percent respectively over 2020. Among them, the number of new infrastructure projects and annual planned investment increase by 107 percent and 26 percent respectively year on year.
In terms of project structure optimization, the number of industrial projects accounts for 65 percent, of which the number of manufacturing projects accounts for 35 percent, and the number of modern service industry projects accounts for 27 percent, both slightly higher than last year.
In addition, the projects highlight the real economy, ecological and environmental protection, public health construction, emergency facilities and support for major strategic planning and policies.
The number of projects with large investment scale and strong driving force has increased, including 76 projects each with investment of more than 10 billion yuan, accounting for about 6 percent of the total.
(Edited by Gao Jingyan with Xinhua Silk Road, gaojingyan@xinhua.org)