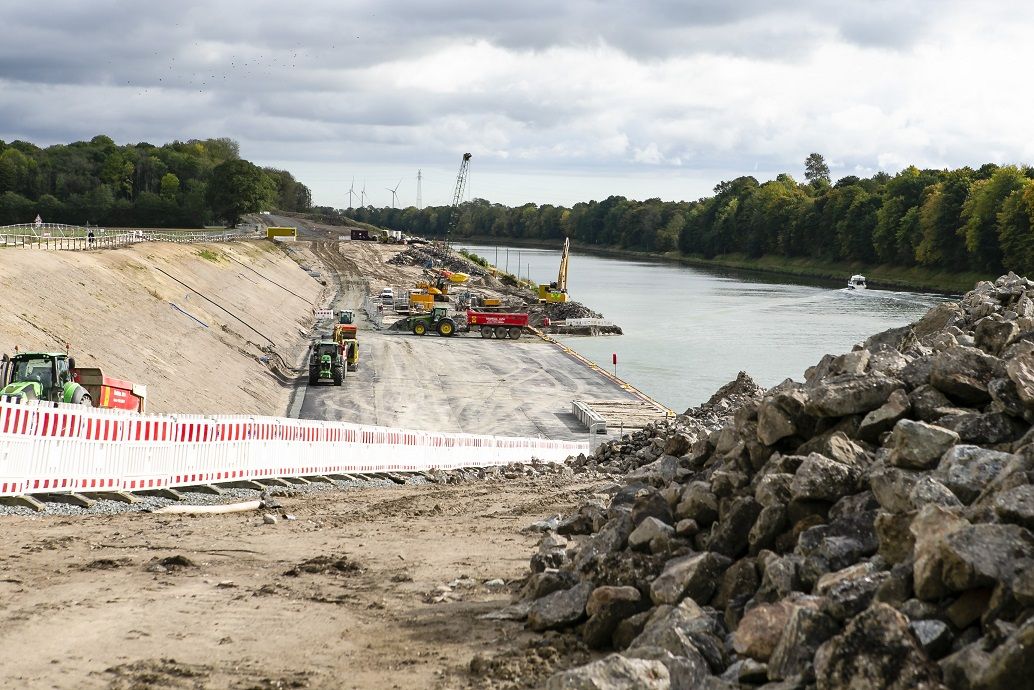 Expansion of the Kiel Canal. (picture alliance/dpa)
At a ceremony on Monday, Germany's Minister of Transport Andreas Scheuer gave the official starting signal for the expansion of the eastern section of the Kiel Canal, located in the northern German state of Schleswig-Holstein. "With this we are eliminating a bottleneck in international shipping," said the minister, who is a member of the Bavarian Christian Social Union (CSU), on Monday afternoon in Großkönigsförde between Kiel and Rendsburg. The federal government plans to invest 500 million euros over the next 10 years in the 20-kilometer stretch between Kiel and Großkönigsförde. "All in all, the federal government is investing 2.6 billion euros in the expansion and maintenance of the canal over the next few years," this has lost none of its importance in 125 years, Scheuer added.
Schleswig-Holstein's Minister President Daniel Günther, a member of the Christian Democrats (CDU), thanked the Federal Government for its clear commitment to the Kiel Canal. "Much is still under construction at the moment, some is still in the planning stage," he said. The expansion of this "lifeline" is very important for the economy in northern Germany, he said. The approximately 100-kilometer-long canal between Kiel and Brunsbüttel is the world's busiest artificial inland waterway.

Notice: No person, organization and/or company shall disseminate or broadcast the above article on Xinhua Silk Road website without prior permission by Xinhua Silk Road.