On September 30, inspection activities for China Green Companies Summit took place in Jiangdong New Area. Nearly 100 entrepreneurs visited the Jiangdong New Area Exhibition Center. The Haikou Jiangdong New Area Administration held a special promotion conference.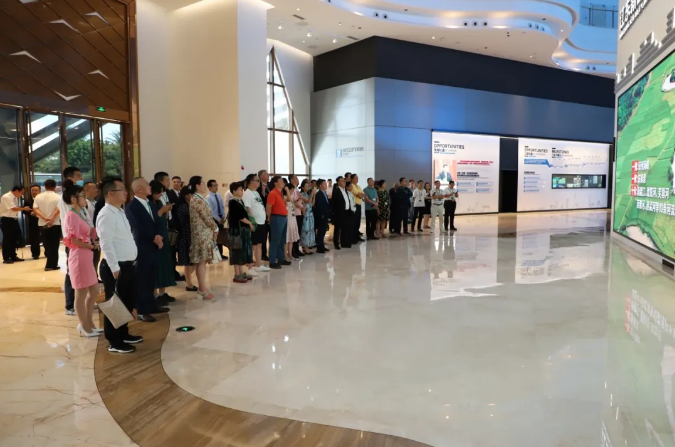 In the Jiangdong New Area Exhibition Center, entrepreneurs visited the shared hall of "Hello, Jiangdong!", the exhibition area of "Plan before Move", the exhibition area of "Master Planning", the exhibition area of "Planning Highlights" and the starting area of "Handheld Universe". They were capable of understanding the current construction situation and future planning of Haikou Jiangdong New Area from all angles through the touch screen moving technology and the infinite naked eye 3D smart sand table model.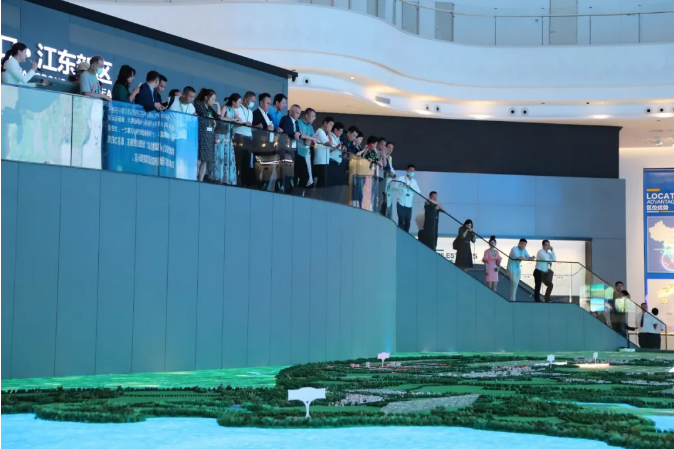 At the promotion conference, Zhang Xiang, deputy director of the Haikou Jiangdong New Area Administration, introduced to entrepreneurs the industrial investment situation of Jiangdong New Area. He said that Haikou Jiangdong New Area will continue to attract more investment, focusing on the development of modern finance, aviation maintenance and aircraft leasing industries around the Jiangdong New Area's industrial system of "service economy + airport economy + ecological economy". The starting area focuses on the introduction of global regional headquarters of large enterprises, mainly for the development of headquarters economy, modern finance, modern service industry, science and technology exhibition, cultural creativity, education and ecological economy, etc.; the airport economic zone takes Meilan International Airport as the core and strives to develop the airport economy driven by the gateway hub and led by the free trade port policy. It mainly focuses on the core functions of big logistics, big air services, big guarantees, new consumption and new trade exhibitions, and builds an international industrial cluster dominated by aviation food processing, aviation maintenance, aircraft leasing, aircraft dismantling, modification and spray coating, aviation training, aviation logistics and airport business commerce, to achieve the integrated development of port industry and urban landscape.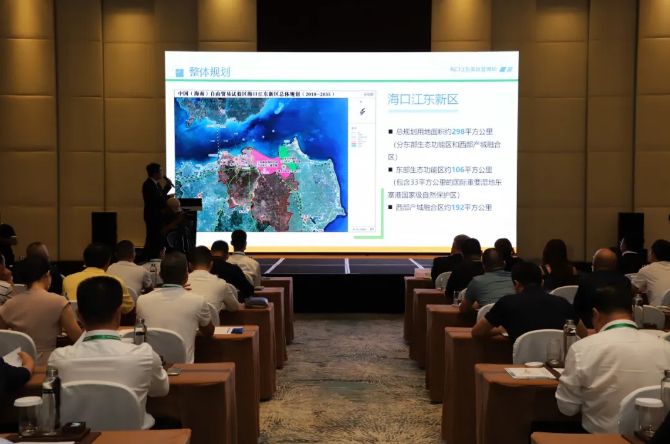 Wang Yan, deputy director of the Haikou Jiangdong New Area Administration, said that this year, the Jiangdong New Area has signed a total of 8.098 billion yuan of contracts this year; the accumulated intentional investment has reached 13.373 billion yuan; the total foreign capital utilized in the whole year has reached 134.395 million U.S. dollars; the accumulated tax payment this year has reached 338 million yuan. As one of the 11 key parks of the Hainan Free Trade Port, Haikou Jiangdong New Area will adhere to a high starting point, high standards, and high quality construction, adhere to take system integration and innovation as the core, and strive to create a law-based, international, and convenient business environment. It will provide service guarantees for enterprises investing and doing business in Jiangdong whole-heartedly, and goes all out to create a pioneer area for realizing modernization, a new benchmark for the construction of a free trade port with Chinese characteristics, and a demonstration area for building a beautiful new Hainan.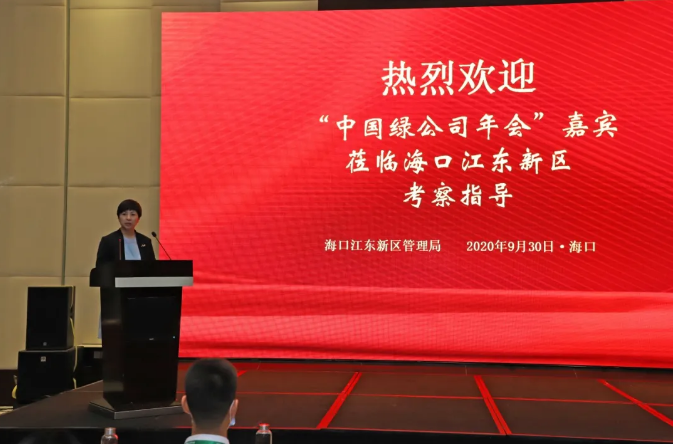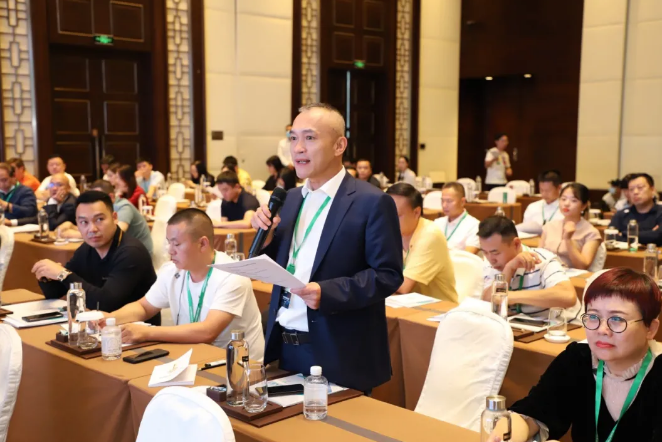 The entrepreneurs asked questions about the construction and development of Haikou Jiangdong New Area. The promotion conference was held in a warm atmosphere. The investment promotion specialists of Haikou Jiangdong New Area Administration gave one-on-one detailed answers on the land conditions, preferential policies, industrial layout, and talent settlement that companies are concerned about. The two parties exchanged WeChat account information and other contact information to establish contact channels to enhance cooperation and development. The companies participating in the promotion conference all expressed their optimism about Jiangdong's future prospects, valued Jiangdong's high-quality and efficient government services, and looked forward to participating in Jiangdong's construction and development, hoping to have the opportunity to settle in Jiangdong and make achievements. (Edited by Duan Jing with Xinhua Silk Road, duanjing@xinhua.org)