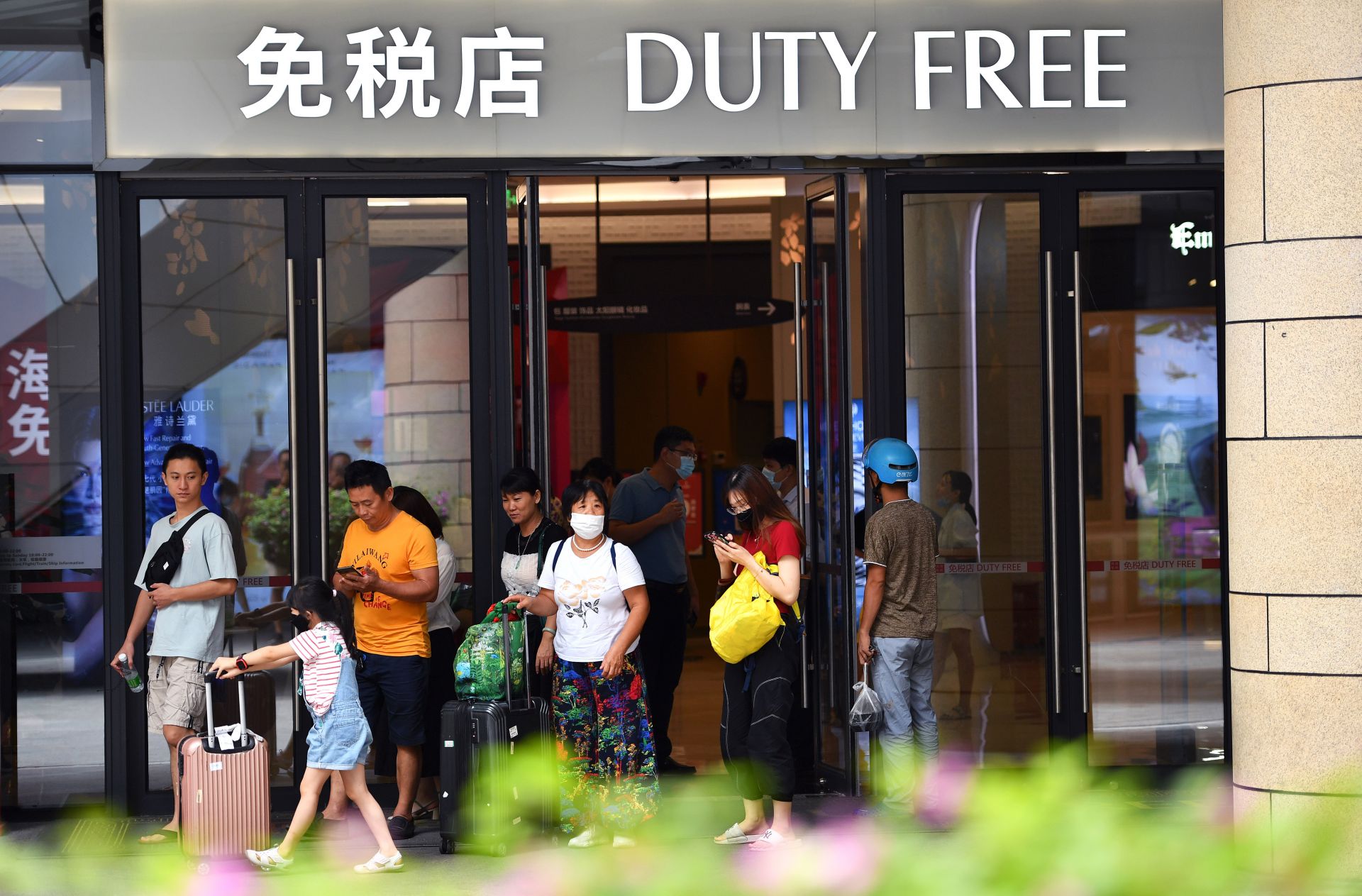 File photo taken on Aug. 18, 2020 shows people walking out of a duty-free store in Haikou, south China's Hainan Province. (Xinhua/Guo Cheng)
HAIKOU, Sept. 12 (Xinhua) -- China's Hainan free trade port has launched a global competition soliciting logo designs in a bid to create a unique visual and cultural symbol for itself.
The logo should reflect the regional characteristics of Hainan as the country's hub for international tourism and fully demonstrate the features of innovation, openness, freedom, convenience and Hainan people's pioneering and hard-working spirit.
Professional design firms, creative teams and individuals worldwide are all welcomed to participate in the contest that will last until Oct. 31. The winner will be awarded 50,000 yuan (about 7,315 U.S. dollars), with a 10,000-yuan prize for the five runners-up.
On June 1, China released a master plan for the Hainan free trade port, aiming to build the whole of Hainan Island into a globally influential high-level free trade port by the middle of the century. Enditem