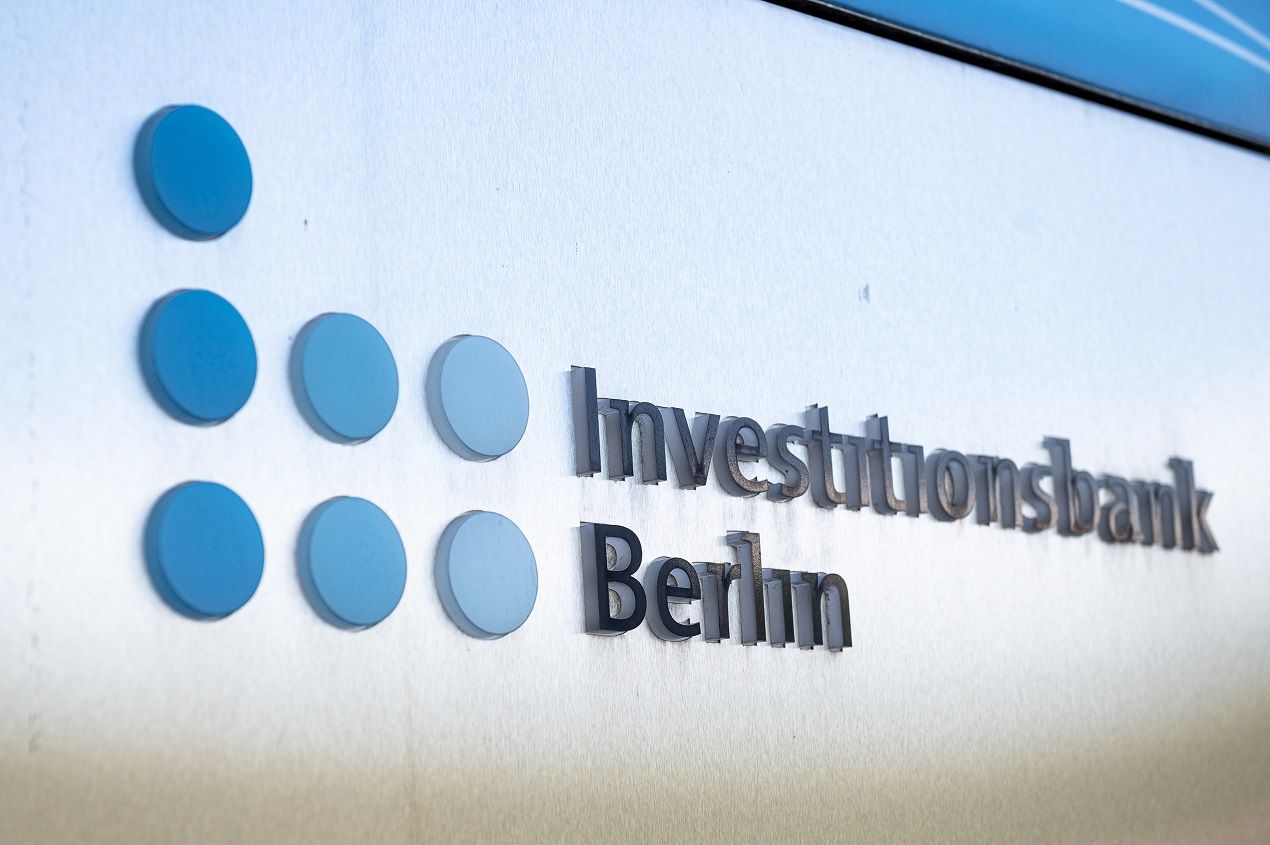 The Investitionsbank Berlin logo can be found at the headquarters in Berlin. (picture alliance/dpa)
Berlin start-ups have been able to apply for state aid during the coronavirus crisis since Wednesday. 140 million euros are now available for young companies and small and medium-sized businesses that have run into a financing bottleneck through no fault of their own, according to the Investitionsbank Berlin. The bank is confident that up to 150 Berlin start-ups will be stabilized and kept on a growth course.
The companies can apply for up to 800,000 euros through equity investments and convertible loans, if they can raise 20 percent private funds. The federal government bears about 70 percent of the risk, while the state of Berlin bears 30 percent.
This aid is vital for the survival of many companies in the city, according to the Federal Association of German Start-ups. "In recent years, start-ups have made a significant contribution to Berlin's growth course and created tens of thousands of future-oriented jobs in the capital," said Managing Director Christoph Stresing.

Notice: No person, organization and/or company shall disseminate or broadcast the above article on Xinhua Silk Road website without prior permission by Xinhua Silk Road.