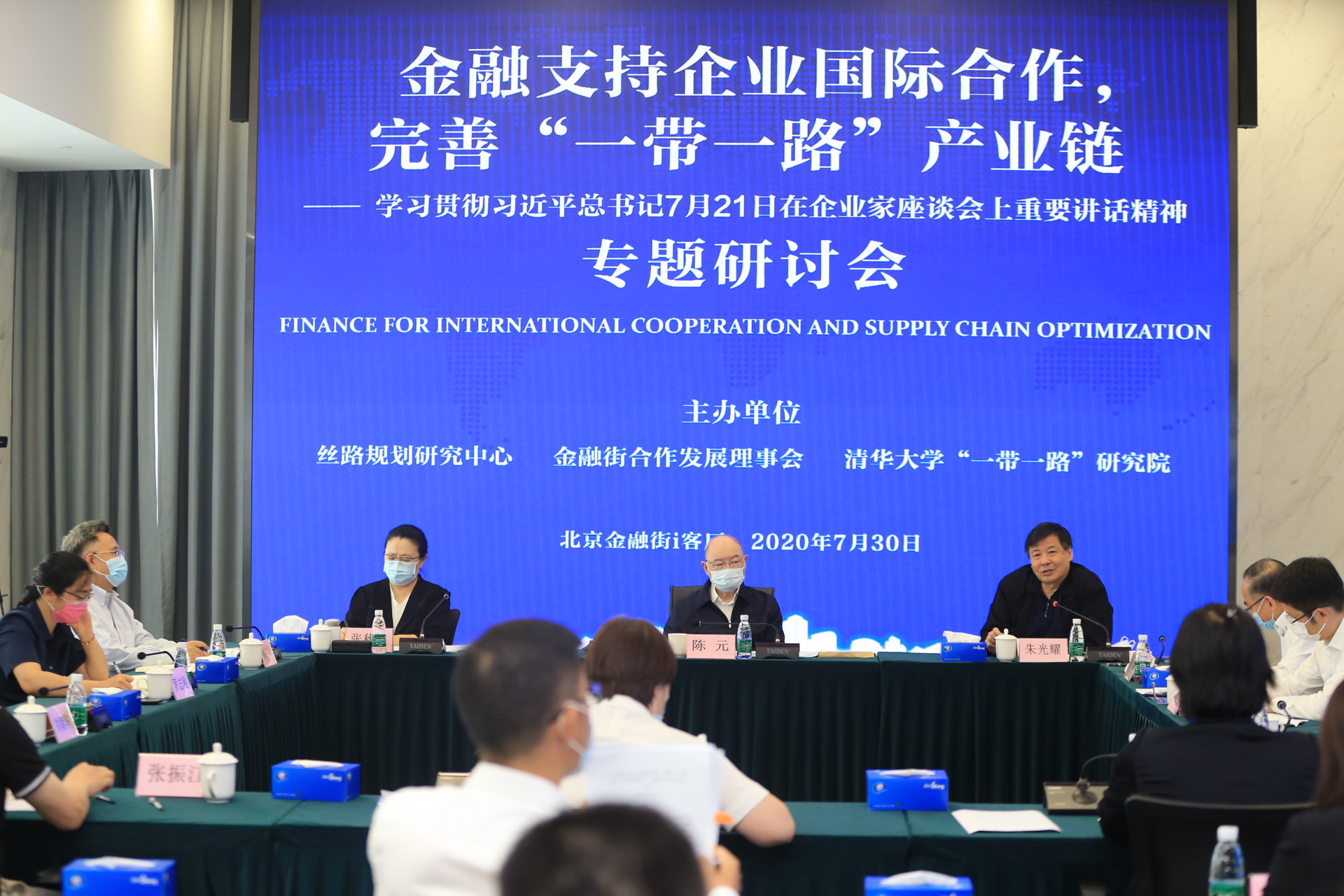 BEIJING, July 30 (Xinhua) -- A seminar on providing financial supports for international cooperation and improving Belt and Road industrial chains in the post-epidemic era was held Thursday in Beijing.
Representatives from Chinese government departments, financial institutions and enterprises thoroughly analyzed the international situation and related policies of the Belt and Road Initiative in this post-epidemic era at the seminar.
Zhu Guangyao, China's former Vice-Finance Minister, said that the world is experiencing an unprecedented health crisis, economic crisis, and also global governance crisis due to the novel coronavirus epidemic. China should make use of the potential domestic demand to better connect domestic and international markets and make better use of the two markets and resources to achieve stronger and sustainable development.
In terms of the connection between China and international market, China should adapt to the current global economic environment and pay more attention to developing countries, especially the countries along the Belt and Road routes to expand emerging market channels. In addition, financial institutions should be encouraged to carry out more innovative products and introduce special measures conformed to the characteristics of overseas markets and projects, relevant person in charge of Dongfang Electric Corporation said.
Wang Dan, deputy general manager of the Silk Road Fund, believes that China should adhere to international cooperation, strengthen bilateral and multilateral cooperation including third-party market cooperation, and find the right intersection of interests with European and American investment institutions to expand cooperation networks, promoting the steady and long-term development of the Belt and Road Initiative.
Participating enterprises and institutions said that they would continue to make efforts to improve the industrial supply chain and find more effective measures to cope with the economic recession, contributing to the high-quality development of the Belt and Road Initiative.
The seminar, held both online and offline, was co-hosted by Silk-road Planning Research Centre (China), Beijing Financial Street Cooperative Development Council and the Belt and Road Initiative Institute of Tsinghua University.(Edited by Gao Jingyan with Xinhua Silk Road, gaojingyan@xinhua.org)