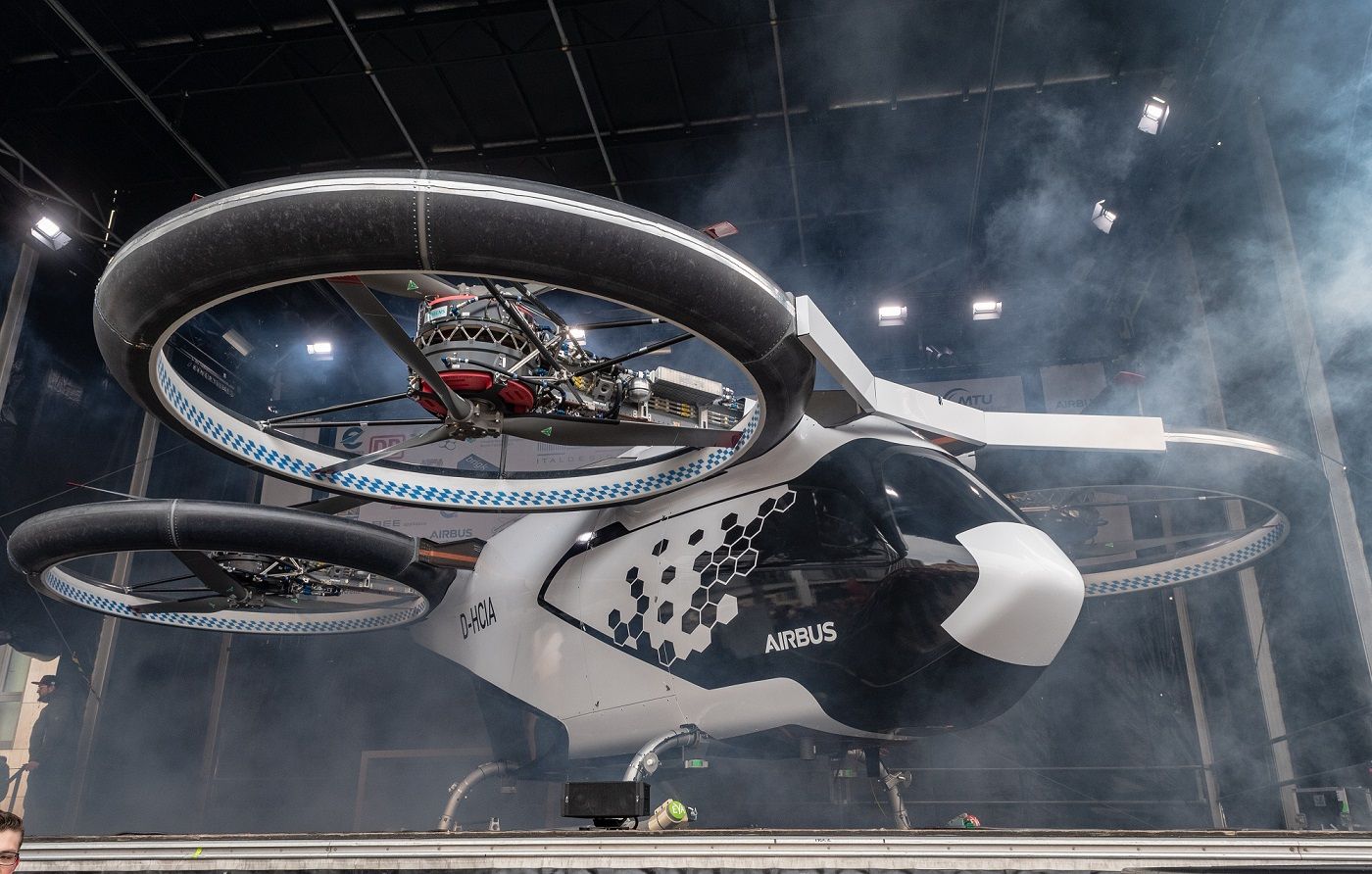 The four-seater "CityAirbus" is scheduled to make its first test flights in August. (picture alliance/dpa)
Europe's aeronatics concern Airbus is soon to start longer-distance testing of an air-taxi prototype in the town of Manching in the southern state of Bavaria. In late August, the "CityAirbus" model built at the company's helicopter plant in Donauwoerth will be transferred to a testing airfield at Manching, a company spokesman disclosed on Monday during a visit by Bavarian Premier Markus Soeder (CSU) to Donauwoerth.
To date, Airbus had tested the demonstration model only with short flights in Donauwoerth. The Manching site, near the city of Ingolstadt, offers the opportunity for longer-distance flights. For a number of years now Airbus has been working in the area of passenger-carrying drones. Ingolstadt is now targeted for becoming the model region for air-taxis.
Other manufacturers are also working on air-taxi technology at the moment and plan to bring their aircraft to market.
The "CityAirbus" is an electricity-powered air vehicle with eight rotors and designed for vertical takeoffs and landings. The pilotless aircraft would transport up to four passengers on fixed routes, for example shuttling between downtown city areas to outlying airports. As such, the "CityAirbus" would not be a genuine taxi because passengers would not freely choose the route.

Notice: No person, organization and/or company shall disseminate or broadcast the above article on Xinhua Silk Road website without prior permission by Xinhua Silk Road.