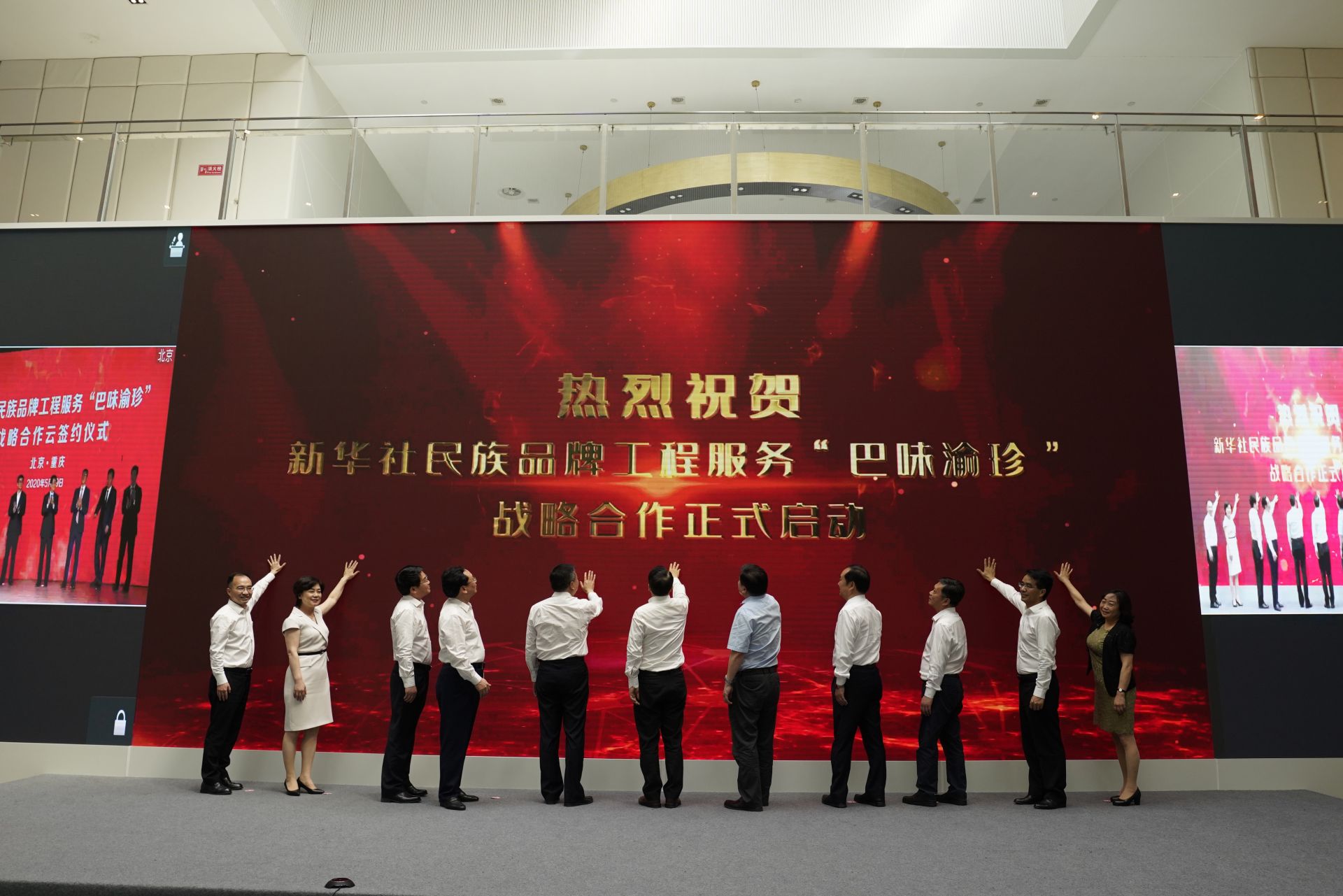 BEIJING, May 19 (Xinhua) -- Southwest China's Chongqing Municipality and the National Brands Project of Xinhua News Agency on Tuesday held a cloud signing ceremony simultaneously in Beijing and Chongqing to co-build a regional public brand of featured agricultural products.
According to the agreement inked, 20-odd professional institutions under Xinhua News Agency will carry out all-round cooperation with the regional public brand named "baweiyuzhen" in creative planning, brand promotion, think tank services, customized services, etc.
"Baweiyuzhen" has covered Chongqing's entire agricultural industry and all agricultural product categories, aiming at revitalizing the rural areas in the city by playing the leading role of the brand.
Chongqing has initially built an agricultural brand system with "baweiyuzhen" as the leading brand, local regional brands and distinctive agricultural product brands as the supporting brands, and green organic and geographical indication agricultural products as the basis, said the city's vice mayor Li Mingqing.
By relying on Xinhua News Agency's strong media communication advantages, successful brand promotion experience, and broad product sales channels as well as the National Brands Project, the influence of "baweiyuzhen" is bound to be expanded rapidly, increasing the market share of Chongqing brand agricultural products at home and abroad quickly, he added.
The National Brands Project of Xinhua News Agency has been focusing on and assisting the implementation of national development plans like poverty alleviation, rural revitalization and the Belt and Road construction, and it will make use of its rich media resources, powerful communication channels and high-end think tanks to promote the Chongqing brand, said Liu Zhengrong, vice president of Xinhua News Agency.
After the signing ceremony, related officials of Chongqing also promoted the "baweiyuzhen" selected brands and products in way of live-streaming through "Quick Look", the account of Xinhua News Agency on Kuaishou, a Chinese short-video and live streaming platform. (Edited by Gu Shanshan with Xinhua Silk Road, gushanshan.1987@163.com)