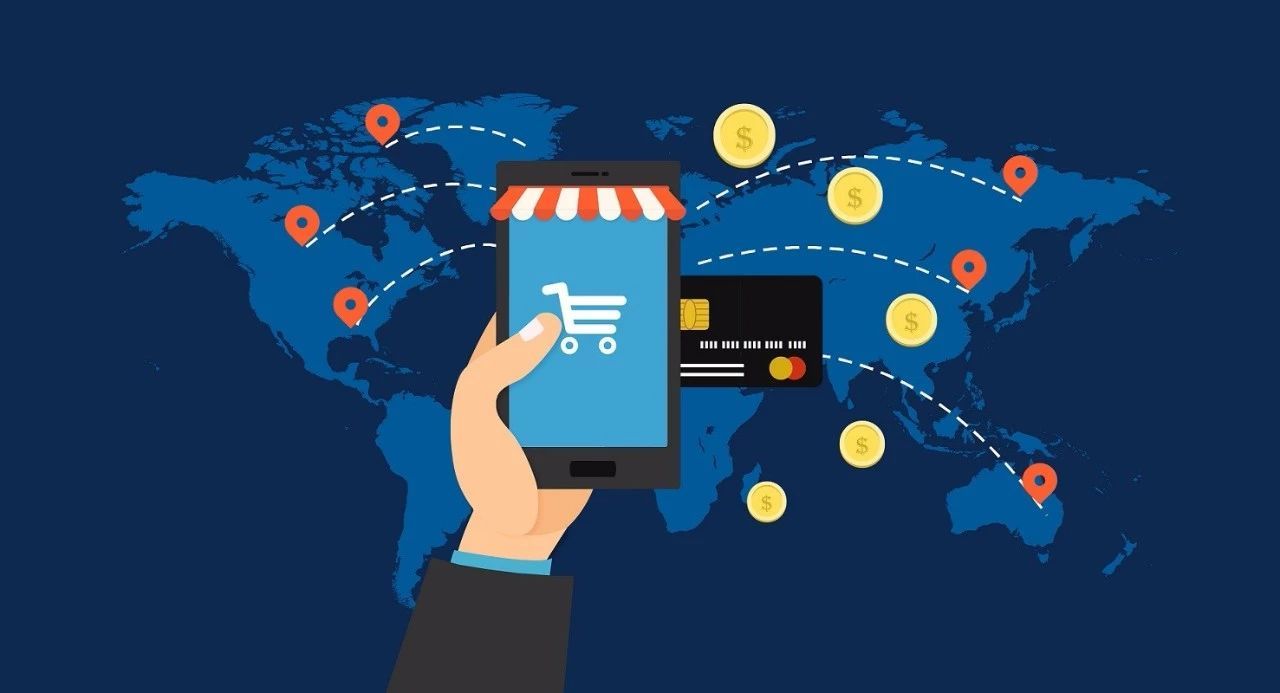 BEIJING, April 23 (Xinhua) -- Recently, China has unveiled a package of measures, among which adding new comprehensive cross-border e-commerce pilot zones is particularly eye-catching.

China's State Council announced the establishment of 46 new comprehensive cross-border e-commerce pilot zones on April 7, adding to the 59 previously approved ones.
Cross-border e-commerce has expanded against the headwind this year. In the first two months of 2020, China's cross-border e-commerce retail imports and exports reached 17.4 billion yuan, up 36.7 percent year on year.
Analysts believe that under special circumstances, China's efforts to develop cross-border e-commerce will not only help domestic consumer demand recover, but also demonstrate China's confidence and determination in expanding opening-up.
-- Hedge epidemic impacts
China has set up 59 comprehensive cross-border e-commerce pilot zones in four batches since 2015, said Ren Hongbin, the Assistant Minister of Commerce.
In 2019, China's retail imports and exports by cross-border e-commerce reached 186.21 billion yuan, with an average annual growth rate of 49.5 percent. The cross-border e-commerce pilot zones are playing an increasingly prominent role in the development of foreign trade.
"Cross-border e-commerce can break through the space and time limit, reduce intermediate steps, solve the problem of information asymmetry between supply and demand, and provide new development opportunities for more countries, more enterprises and more groups, which also reflects the inclusiveness in trade development," said Ren.
At present, traditional foreign trade has been impacted by the outbreak of the epidemic, so it is necessary to make further use of the unique advantages of cross-border e-commerce, carry out online marketing, make online transactions, secure orders and overcome difficulties with new business forms and models, Ren added.
You Zhongming, vice president of kaola.com, pointed out that with the technology support of big data and cloud computing, the e-commerce platform effectively links the demand side and the supply side across the border.
According to You, cross-border e-commerce can effectively withstand the impact of the epidemic and boost the recovery of consumption.
-- Link supply and demand accurately
With the deepening of epidemic prevention and control, cross-border e-commerce plays an increasingly important role in promoting the connection between supply and demand.
Germany's REWE Group has entered the Chinese market for nearly three years. Since the outbreak of the epidemic, the group exported hundreds of tons of goods to China through the hub at Liege Airport jointly built by Alibaba Group and Belgium, covering a wide areas such as maternal and infant, nutrition and health care, food and cosmetics.
"The epidemic has hindered our supply to the Chinese market to some degree, thanks to Alibaba's cross-border e-commerce for providing a fast track," said Martin Küssner, REWE's market representative in China.
"As a result of the COVID-19 outbreak, global economic activity is facing great uncertainty, with foreign trade particularly under pressure, and small and medium-sized enterprises are faced with practical difficulties such as order reduction, logistics congestion and supply chain tension," said Wang Mingqiang, general manager of AliExpress, one of China's largest cross-border export platforms affiliated to Alibaba Group.
In order to help these enterprises tide over the difficulties, AliExpress has worked closely with governments at all levels to launch a series of support plans to activate industrial chains and revive exports. With the digital capability and infrastructure accumulated by AliExpress for many years, it can escort small and medium-sized enterprises to go abroad, Wang said.
-- Unleash potential of consumer market
Tmall International has been conducting online promotion and investment activities and communication meetings for overseas sellers in Europe, the United States, Japan, the ROK and other markets, which is an important measure for cross-border e-commerce enterprises to attract overseas investment and continuously introducing new brands to meet the needs of consumers, according to a senior executive from Tmall International.
At the same time, Tmall International is also looking for new overseas businesses to enter the Chinese market through the business model of direct sales and overseas warehouses, said the executive.
Guan Lixin, a senior analyst with the Ministry of Commerce's Chinese Academy of International Trade and Economic Cooperation, said cross-border e-commerce is not only a new type of business to drive China's exports, but also a new channel to meet the growing consumption demand of domestic residents.
The expansion of the comprehensive cross-border e-commerce pilot zones will lead more foreign trade market entities to pay attention to the domestic consumer market, and further release the potential of the consumer market by introducing more diversified and high-quality goods from overseas, so as to promote the economic recovery after the epidemic, according to Guan.
(Edited by Yang Qi with Xinhua Silk Road, kateqiyang@xinhua.org; source: the People's Daily)