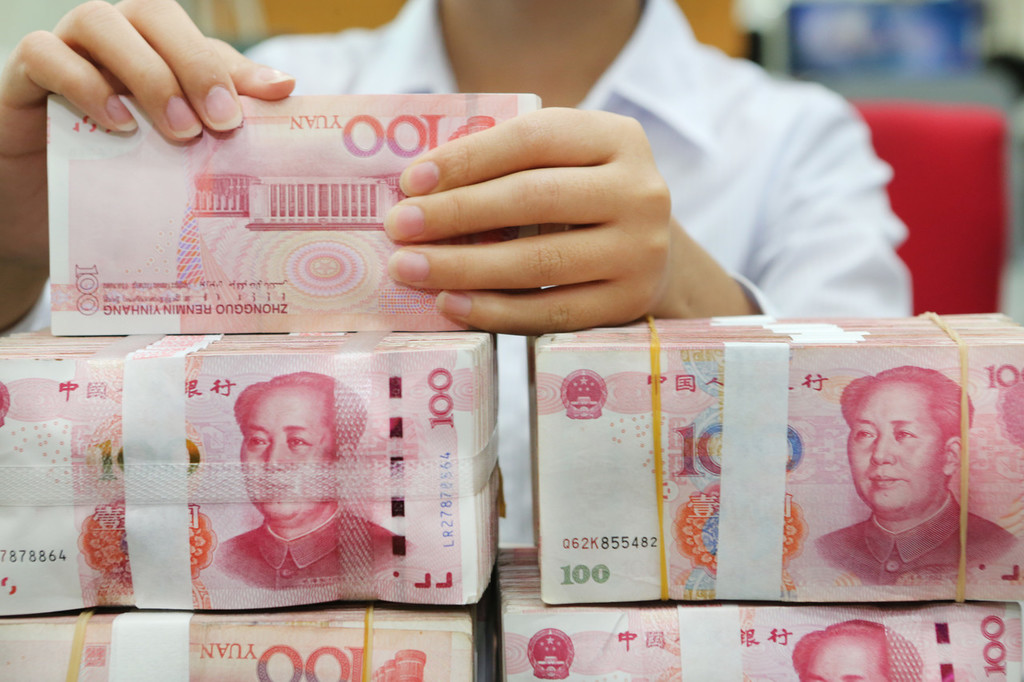 A Chinese clerk counts renminbi yuan banknotes in Nantong, East China's Jiangsu province. [Photo/IC]
East China's Zhejiang province will step up support for its small and micro-sized enterprises to help them mitigate the fallout from the novel coronavirus outbreak, an official said at a news briefing on Wednesday afternoon.
Yue Yang, vice-director of the Economy and Information Technology Department of Zhejiang, said the province will adopt 17 measures concerning cost reduction, tax relief, financial services and export support to help enterprises tide over the business plight caused by the epidemic.
"Small and micro-sized companies make up an important driving force to Zhejiang's economic development and create a huge amount of jobs," noted Yue.
He said that the provincial government will further cut down the costs of power, water and other necessary production elements by 10 percent in the following three months, and offer such companies tax and insurance reduction or allow them to delay their payment.
Financial services, such as loans to small and micro enterprises, will be improved to reduce their burden and facilitate their operations, according to Yue.
For those with export businesses, certificates of force majeure will be offered and fees on inspection and quarantine will be lowered from February to April, said Yue, adding that subsidies for credit insurance premiums will be given as well.
Official statistics showed that in 2019, Zhejiang had 408,000 new small and micro companies, a year-on-year increase of 12.4 percent. By the end of last year, the amount of such enterprises in the province had surpassed 2.22 million, representing 87.7 percent of the total companies in Zhejiang.
(Source: China Daily)