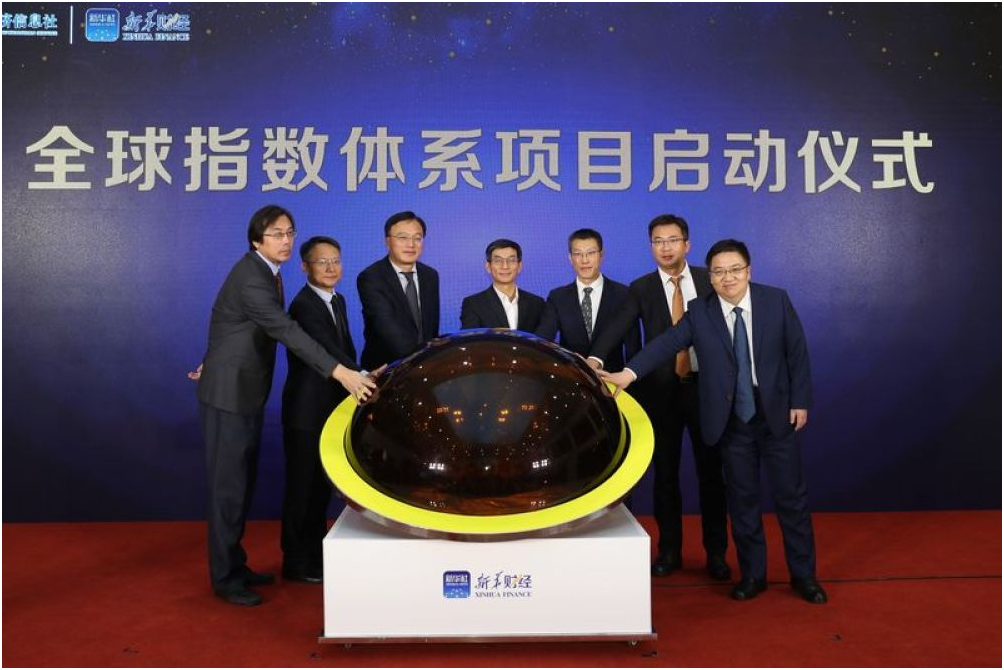 Photo: Launching ceremony of global indexes system program
BEIJING, Nov. 25 (Xinhua) – China Economic Information Service (CEIS) and Shenzhen Securities Information Co., Ltd. (SZSI) last Friday jointly launched a global indexes system program dedicated to providing emerging value benchmarks of global credibility, influence and market application value for global portfolio.
The two sides, CEIS and SZSI, a wholly-owned subsidiary of Shenzhen Stock Exchange (SZSE) took the move under the backdrop that huge amounts of international capital are flowing into China's financial market via index investment as the development potentials of China's capital market are gradually acknowledged by overseas investors.
"Indexes are important strategic resources for the capital market and a 'baton' guiding global fund flows," said Li Mingzhong, deputy general manager of SZSE.
Under the new round of opening-up at higher level, global financial market needs "China voice", global assets portfolios need "China solutions" and global indexes system design needs a "China perspective", all of which represent imperative market demand for such index products and key strategic tasks, Li said.
Facing the historical opportunity, CEIS, which deeply involves in development of China's financial sector, rolled out the Xinhua 500 Index as its first stock index product, noted Xu Yuchang, board Chairman and President of CEIS, the main body of economic information services under Xinhua News Agency.
Aiming at establishing emerging value benchmarks consistent with international classification standards, CEIS will further display its own advantages and strive to promote a indexes construction ecology matchable to China's national financial security and opening-up process.
By far, SZSE focuses on building a multi-layer indexes system and guiding mid- and long-term investors to purchase quality assets listed on SZSE, said Li, adding that regarding boosting internationalization of indexes business, SZSE has launched several index series including the Shenzhen-Hong Kong stock connect program.
Publicized data showed that more than 900 indexes have been released by SZSE and SZSI, with assets tracked covering stocks, bonds and funds from the Chinese mainland markets and stocks listed in Hong Kong and overseas markets. They have also 108 authorized index products, with underlying assets exceeding 100 billion yuan. (Edited by Duan Jing, duanjing@xinhua.org)