The whole city has been brimming with "red" revolutionary activities in recent weeks in celebration of the May 27 liberation of Shanghai 70 years ago.
In one observance at the Shanghai Center Theater, Jing'an staged the stories of four revolutionary figures and the sacrifices they made in wartime.
In particular, a letter written by Yang Kaihui to her husband Chairman Mao Zedong was read on stage. The letter was found in a crack in a bedroom wall of Yang's former residence during renovation work.
Wu Qing, who works at Mao's former residence and memorial on Maoming Road N in Jing'an, told the audience that Mao never had the chance to read the letter.
Students from the Shanghai Minli Middle School, a 116-year-old school in Jing'an where left-wing poet Yin Fu once studied, read a letter he wrote to his brother. A play depicting Yin's talk with literary giant Lu Xun was also performed.
Yin, whose real name was Xu Bai, was a renowned poet and member of the Alliance of Chinese Left-Wing Writers. He was killed at age 21 over his involvement in the revolutionary movement.
Scenes of Chinese soldiers, led by Lieutenant Colonel Xie Jinyuan, fighting Japanese invaders in a fierce battle at the Sihang Warehouse were also staged.
Chen Guanyu, whose parents were killed 10 days before the city's liberation, when he was just 11 months old, read out a letter to his parents.
Five popular "red" sites in Jing'an
1: Museum of the Second National Congress of the Communist Party of China
Address: No. 30, Lane 7, Laochengdu Rd N.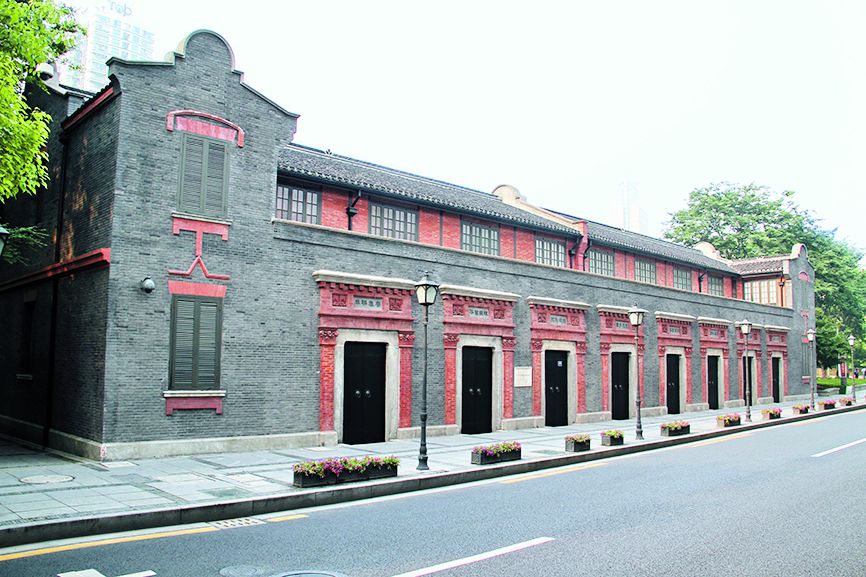 This is the site where the first plenary session of the Second National Congress was held in 1922. At that time, it was one of a few underground sites that had managed to escape police raids. There, 12 Party delegates drafted the first Party constitution, an important document in the nation's history.
The memorial is home to China's first Party constitution library. Booklets in different covers form a "display wall." Another highlight is the use of digital interactive storytelling technologies, through which visitors can "see" early Party leaders speaking in front of them.
2: Former home of Mao Zedong
Address: Lane 120, Maoming Road N.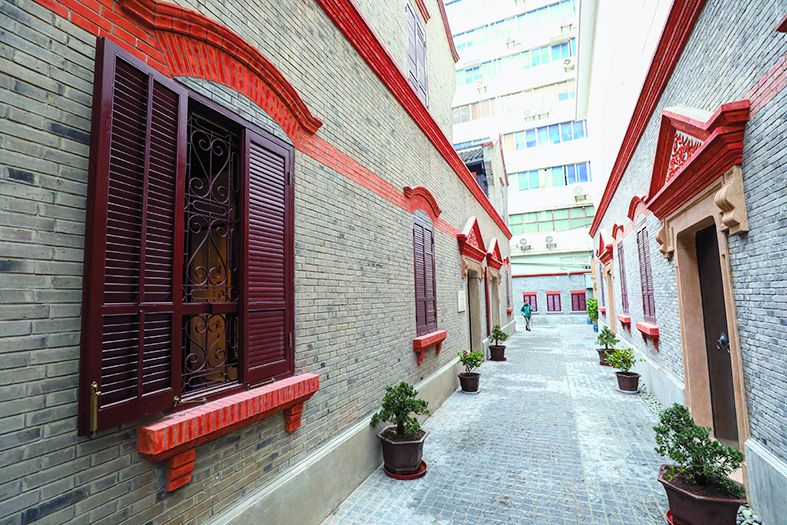 The two-floor shikumen building is where China's former leader spent his longest time in the city – from June 1924 through to the end of that year, living with his family.
On the first floor are figures of Mao, his first wife Yang Kaihui and his two sons Mao Anying and Mao Anqing. They are set in re-enactment scenes, like Mao working at his desk and Yang taking care of their young sons in the bedroom.
Visitors can also see some historical exhibits like copies of Mao's correspondence, the sofa where he sat during his visit to the former Shanghai Electrical Machinery Factory in 1961, and a set of Mao suits that he sent to his security guard Gao Zhi.
3: Memorial of the Central Bureau of the Communist Party of China after the Third National Congress of CPC
Address: 118 Zhejiang Rd N.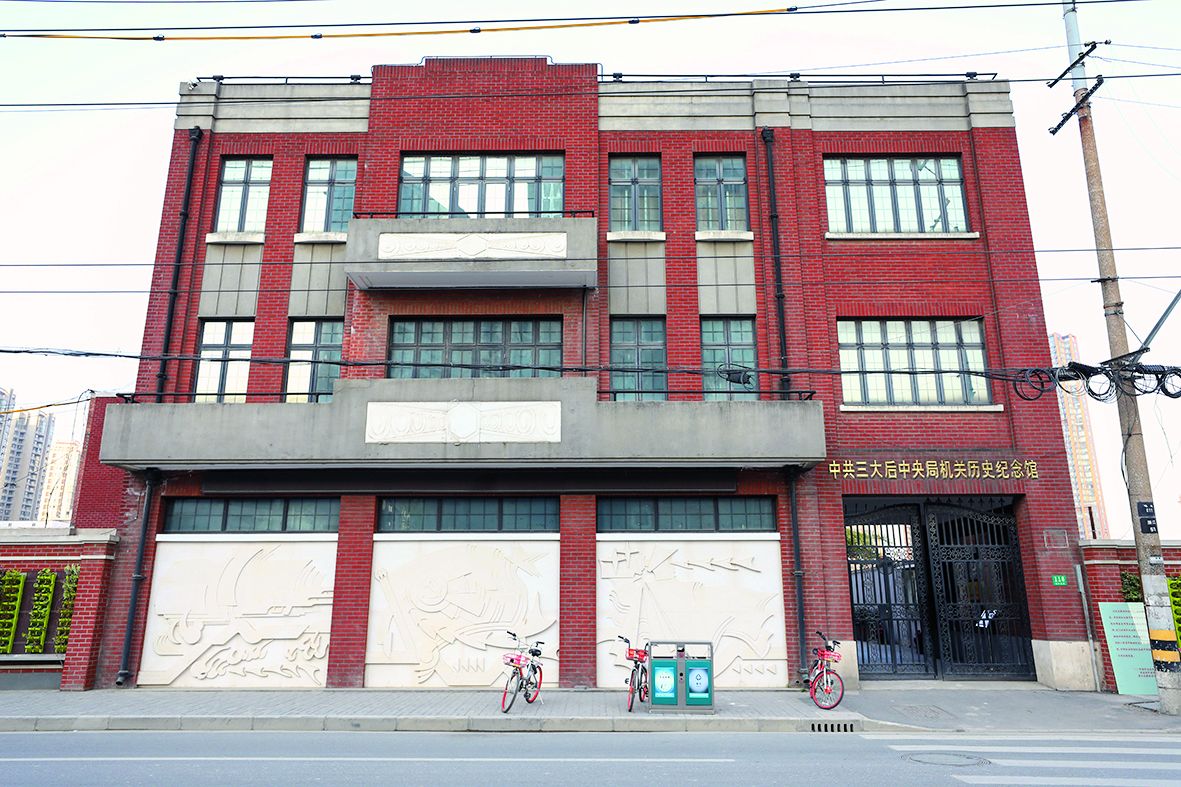 The Party's Third National Congress was held in June 1923 in the southern capital of Guangzhou. After that event, the Party moved back to Shanghai, setting up headquarters in a building on today's Linshan Road.
The Party deviously claimed the building was used as the offices of a taxation company to camouflage its real work. There, senior Party officials held meetings and made important decisions. The building was demolished during the Songhu Battle against the Japanese in 1932.
Today's memorial, not far from the original site, holds many historical documents.
4: Sihang Warehouse Battle Memorial
Address: 21 Guangfu Rd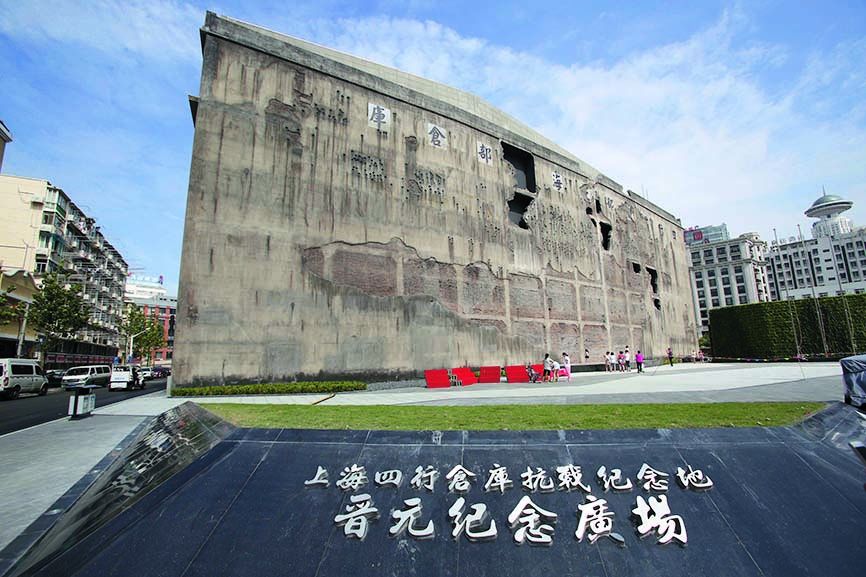 The venue along Suzhou Creek played a critical role in the liberation of Shanghai.
It was originally built as a storage facility for banks, but Japanese invaders requisitioned it as their military headquarters during their occupation of Shanghai.
Around the warehouse, Chinese and Japanese soldiers engaged in a fierce four-day battle in 1937. It was one of the bloodiest campaigns in Shanghai wartime.
On May 25, 1949, the People's Liberation Army launched a sneak attack under the cover of night and forced more than 1,000 Kuomintang defenders to surrender.
Bullet holes in the walls have been retained. The battle against the Japanese is now "re-enacted" through audio effects and 3D holographic projection. Visitors can "listen" to Lt. Colonel Xie talking and experience the sensations of "stout resistance" and "raging flames" during wartime.
5: Former residence of Liu Changsheng
Address: 81 Yuyuan Road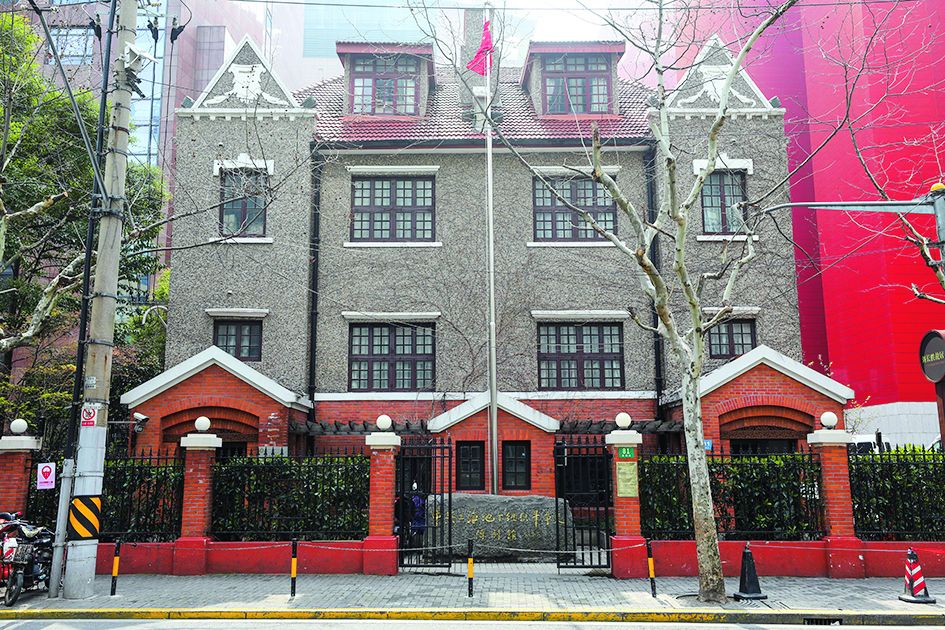 This Spanish-style terrace house, built in 1916, was the home of Liu Changsheng, a leader in the underground Party and a secret base for its clandestine operations between 1946 and 1949.
Liu took the guise as owner of the Rongtai cigarette shop, and his wife served as look-out when secret meetings were held in the house. She warned of danger by racheting up the noise of a mahjong game, leading Kuomingtang agents to believe that the family was passionate about gambling. Scenes of the shop have been restored.