Photo: The launching ceremony of the Xinhua Silk Road global roadshow cloud platform
BEIJING, May 28 (Xinhua) -- The Xinhua Silk Road global roadshow cloud platform, a platform that combines interactive video, teleconference and live streaming online together based on cloud and remote video technologies, made its debut on Tuesday at the Guiyang National High-tech Industrial Development Zone in southwest China's Guizhou Province to help local investment promotion.
The platform aims at providing collaborative and comprehensive video communication services for governments, industrial parks and zones as well as enterprises in investment promotion, project roadshow, product launch, training consultation, technology transfer recommendation and overseas market connection.
By taking advantage of the global resources of Xinhua Silk Road, a national comprehensive information service platform built by Xinhua News Agency focusing on information related to the Belt and Road Initiative (BRI) , the cloud platform also serves as a bridge to connect institutions that have investment attraction needs with potential investors.
The platform boasts six advantages, namely, low maintenance cost, large capacity with simple expansion, stable business model, low construction cost, high mobility and multiple usage scenarios, according to Gan Feng, deputy manager with the Xinhua Silk Road Information Department at the China Economic Information Service (CEIS) of Xinhua News Agency.
By connecting investors, project parties and other related parties through Internet, video technology and big data technology, the platform can help effectively expand the circle of friends and improve the success rate of project roadshows, noted Gan.
It's a great honor to have this platform used for the first time in Guizhou, which will help the province to showcase the good image of Chinese enterprises as well as diverse industrial projects to the whole world, said Ma Lei, head of the Guizhou Provincial Investment Promotion Bureau.
The platform will assist the Guiyang National High-tech Industrial Development Zone to further take part in international cooperation and global competition, elevate the big data service and opening-up of the zone to a higher level, and attract outstanding technologies and talents from the Belt and Road countries here, said Wang Yibin, deputy director with the management committee of the zone.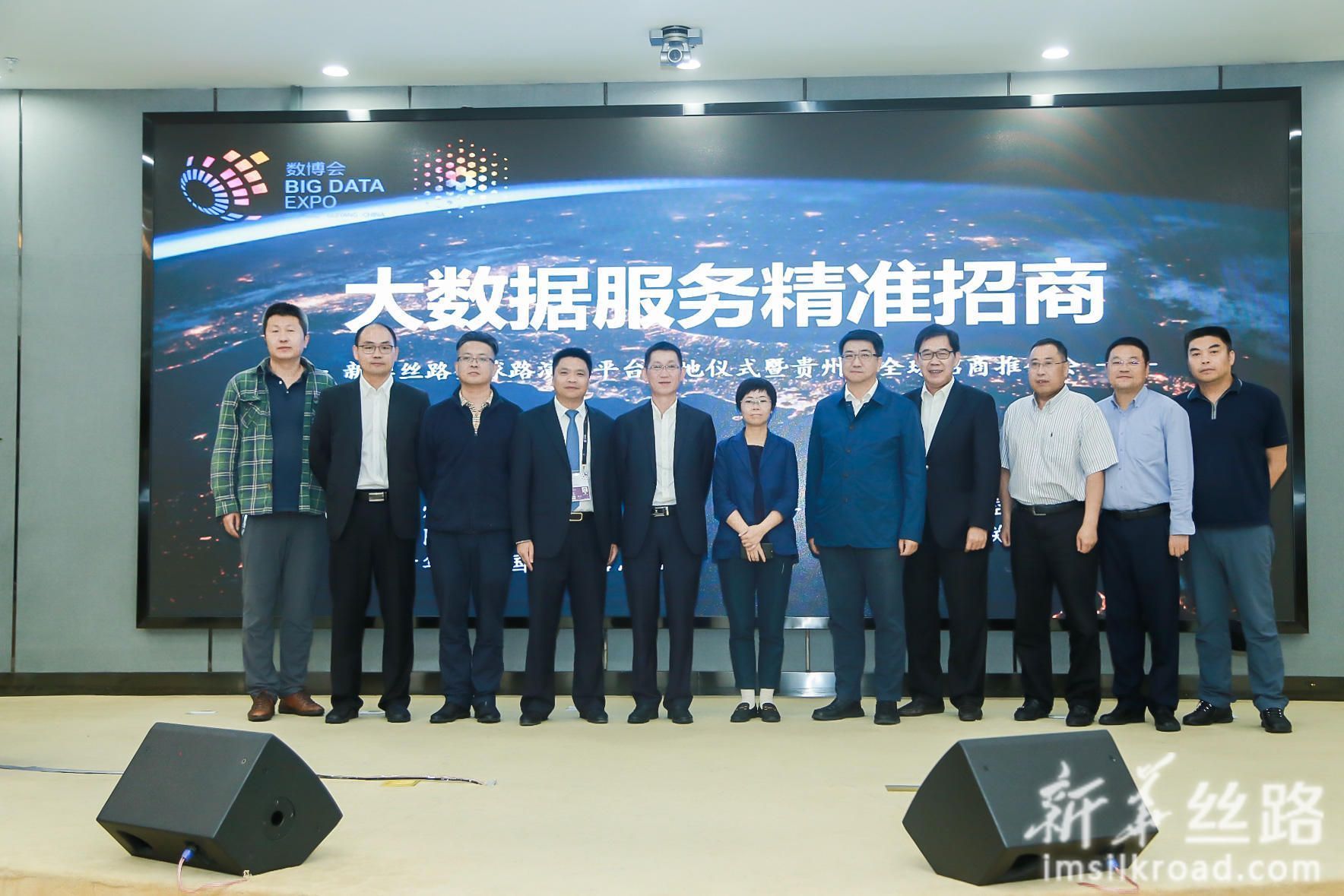 Photo: The guests attending the launching ceremony
At the launching ceremony, potential investors and investment advisers from Boston, Auckland, Singapore, Beijing, Shanghai and other places were invited to listen to the introduction about key investment promotion projects of Guizhou and have remote real-time dialogues with related project leaders through the local sub-centers of the Xinhua Silk Road global roadshow cloud platform.
The platform can help deliver related project information in a timely manner and meanwhile promote local industrial structure, business environment, credit environment and ecology, said Kuang Lecheng, director and vice president with CEIS, adding that he hopes the platform can play a greater role in global economic connectivity. (Edited by Gu Shanshan)