BEIJING, Nov. 21 (Xinhua) --Traditional stone carving industry has considerably boosted rural revitalization in Fangqian Town of Junan County at Linyi City of east China's Shandong, said Liu Baoxiu, Town Mayor of Fangqi Town, adding that since 2023, the total online and offline sales of stone carving products in Songshifang have surpassed 30 million yuan.
"As industrial revitalization serves as the cornerstone of rural revitalization, the stone carving industry is the future direction for Fangqian Town. Currently, Fangqian is home to over 120 stone carving enterprises with over 3,000 employees, generating an annual output value of nearly 500 million yuan and an average annual income of over 100,000 yuan," said Liu.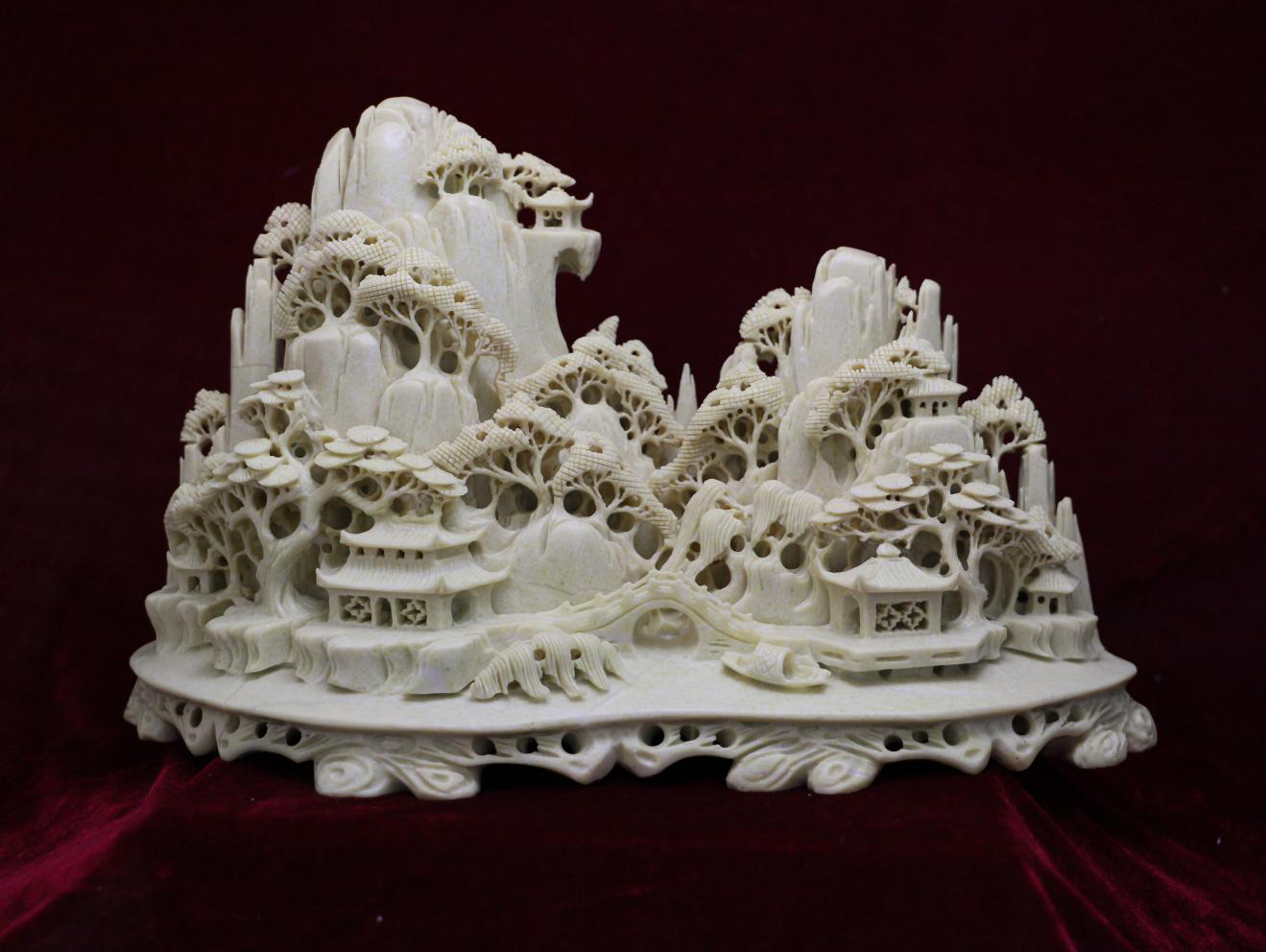 In 1969, stone carving products from Fangqian Town made a dazzling debut at the Canton Fair. In 1995, Fangqian was recognized as the "Hometown of Stone Carvings in China" by the Ministry of Culture. Since then, stone carving has emerged as a traditional pillar industry in Fangqian Town, and become popular in areas such as southern Shandong, northern Jiangsu, and northeastern China. Moreover, these products have been exported to over 40 countries and regions across the world, including Japan, the United States, Southeast Asia, and the European Union. Stone carving has become a hallmark of cultural exchanges, as well as a major industry that underpins rural revitalization and common prosperity in the new era.
To promote the integrated development of stone carving and facilitate the sharing of resources, technology and sales, Fangqian Town has given full play to its traditional strengths. Over 14 million yuan has been invested in Songshifang, an exhibition hall that covers an area of 68 mu (around 4.53 hectares), where visitors can appreciate and purchase a total of 2,000 pieces of stone carving products from over 50 series.
(Edited by Yang Linlin with Xinhua Silk Road, linlinyanglyn@163.com)