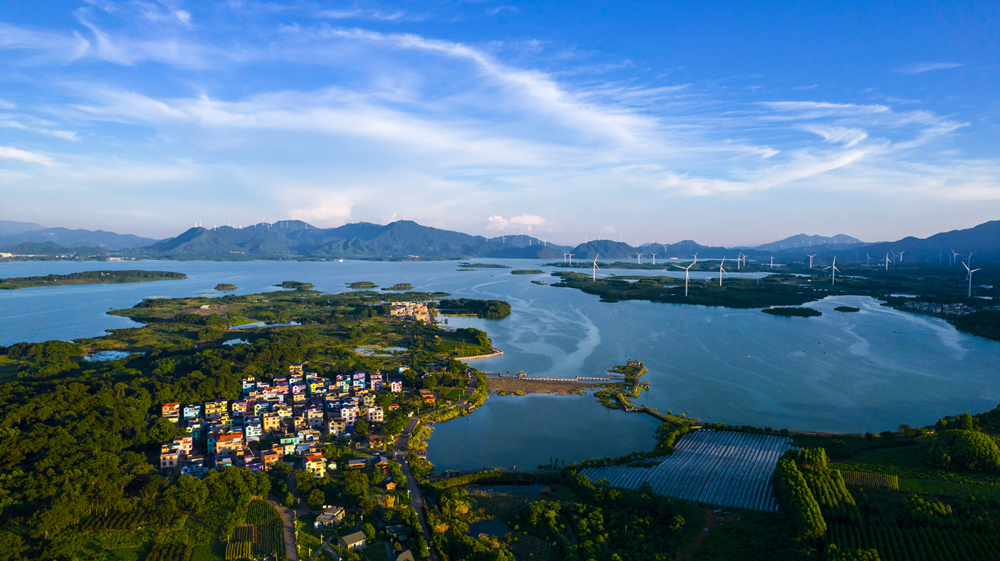 BEIJING, Nov. 21 (Xinhua) -- Residents of Fuchuan Yao Autonomous County in Hezhou City, south China's Guangxi Zhuang Autonomous Region sang and danced on November 18 to celebrate the 40th anniversary of the establishment of their hometown.
Fuchuan was once a poverty-stricken county. It claimed complete victory against poverty in 2020.
The county has taken multiple measures to unleash its development vitality. For example, actions have been adopted to develop navel orange industry in Fuchuan County, which boasts a 42-year history of navel orange cultivation. As of now, more than 20,000 households in the county have engaged in the cultivation of navel oranges, with an average income increase of over 2,700 yuan per person and the planting area reaching 18,133 hectares.
In addition, the county has made concerted efforts to grow characteristic sectors such as hogs, taros, and vegetables. Currently, it has built six core demonstration zones for modern characteristic agriculture at the autonomous region level.
Fuchuan County has also promoted green and low-carbon projects in its circular economy industry demonstration zone. For instance, with Fuchuan's support, electricity generated by coal-fired power plants is supplied to breweries and cement factories, with fly ash and desulfuration gypsum produced during the power generation process being recycled and utilized by cement plants.
Through such efforts and open cooperation, Fuchuan County achieved a GDP of 11.953 billion yuan in 2022, up 5.8 percent year on year. (Edited by Su Dan with Xinhua Silk Road, sudan@xinhua.org)