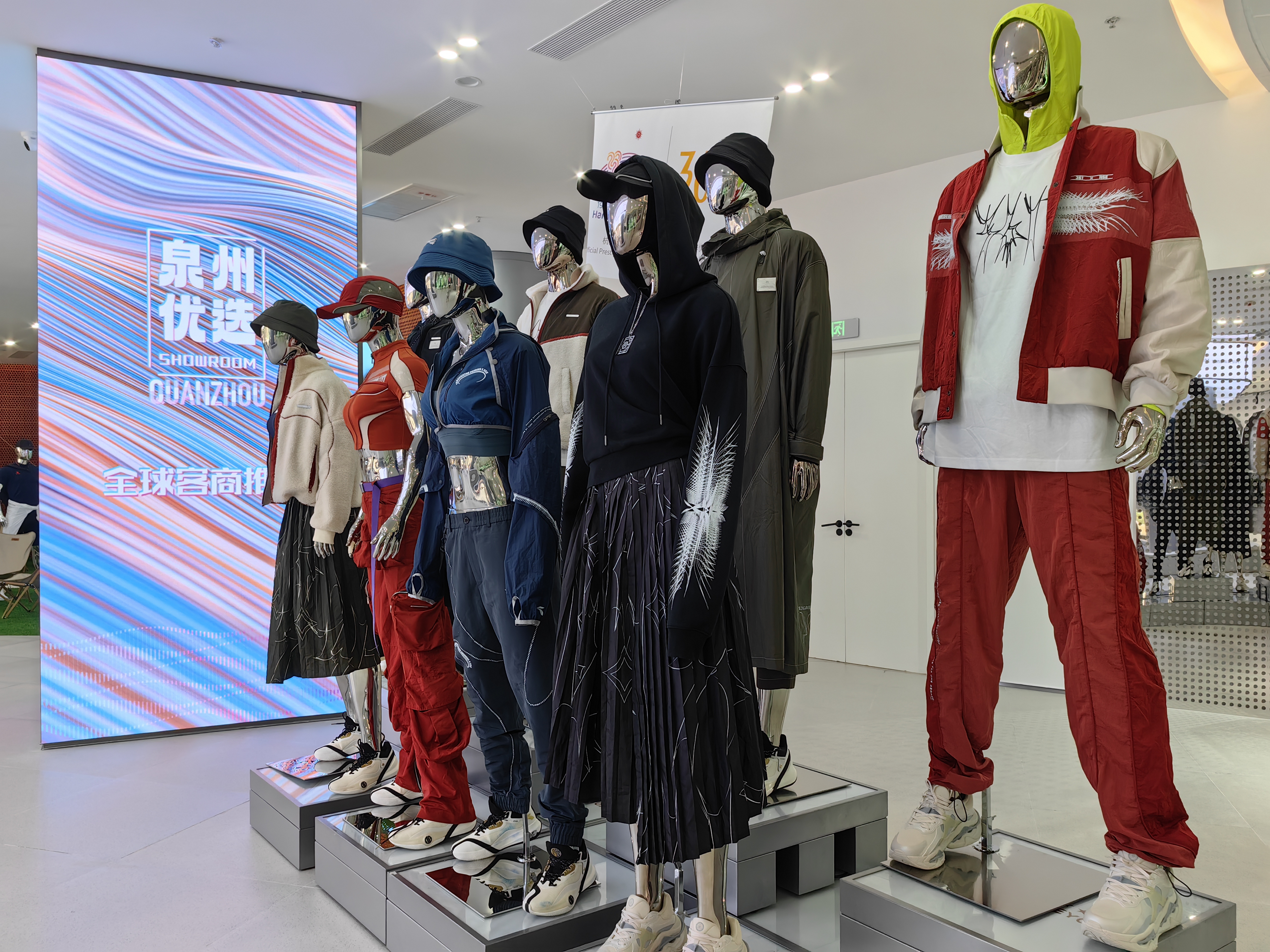 Photo shows the exhibition center of China Chic products in southeast China's Quanzhou City.
BEIJING, Sep. 12 (Xinhua) -- Quanzhou, located in East China's Fujian Province, has been fully availing of its unique advantages in city culture, history and industrial strength to promote guochao products to the global arena.
Guochao, also known as Chinese trends or "China Chic", features fancy designs mixed with elements from traditional culture. With the popularity of China Chic, a growing number of Quanzhou enterprises have joined the trend, creating a wave of China Chic in the city.
Based on this trend, Quanzhou held an event featuring China Chic brands in 2022 and the city has been deemed as "Capital of China Chic brands" since then. Quanzhou is home to many global renowned enterprises including Anta Sports, Dali Food, Jomoo and Xtep, which are among the 16 Quanzhou-based enterprises selected in the list of first batch China Chic brands.
During the first "Maritime Silk Road" Overseas Chinese Investment and Trade Conference which kicked off in Quanzhou this June, the city launched an exhibition center for its China Chic products. Spanning an area of 15,000 square meters, the center displays over 1,500 products from more than 200 local enterprises, attracting an array of businessmen from all over the world every day.
One of the visitors, Wang Wei, Permanent Honorary Chairman of the Hong Kong General Chamber of Commerce (HKGCC), said that Quanzhou boasts the most complete industrial chain of shoes he has ever seen, which is very important to global industries.
Besides, Quanzhou enterprises also actively explore global market by jointly attending international expos and setting up overseas exhibition and sales centers in other countries, such as Thailand, the Philippines and the United Arab Emirates (UAE).
(Edited by Li Shimeng with Xinhua Silk Road, lishimeng@xinhua.org)