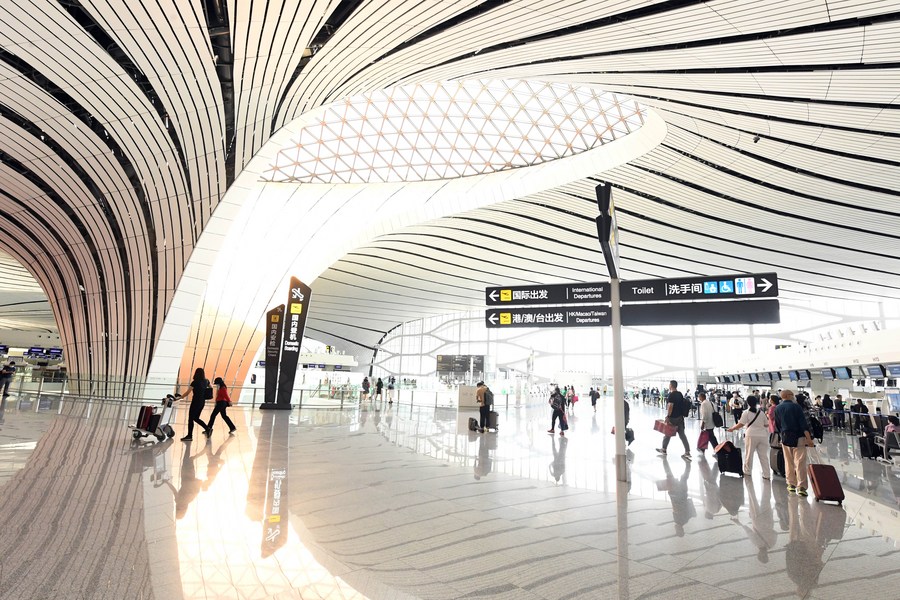 Photo taken on Sept. 22, 2020 shows an interior view of the Beijing Daxing International Airport in Beijing, capital of China. (Xinhua/Ren Chao)
BEIJING, June 27 (Xinhua) -- The first passenger flight route between Shijiazhuang, the capital city of north China's Hebei Province, and Incheon of the Republic of Korea (ROK), was officially launched on Monday, according to Shijiazhuang Zhengding International Airport.
The airport said that another passenger flight route between Shijiazhuang and Busan of the ROK will also be opened on Tuesday, and the two routes will be operated by Jeju Air.
For the Shijiazhuang-Incheon route, flight 7C8801/2 will run every Monday and Friday while for the Shijiazhuang-Busan route, flight 7C8851/2 will run every Tuesday and Saturday.
The operation of two passenger flight routes will further strengthen the economic exchange and facilitate foreign trade between Hebei and East Asian countries.
(Edited by Tian Shenyoujia with Xinhua Silk Road, tianshenyoga0524@163.com)