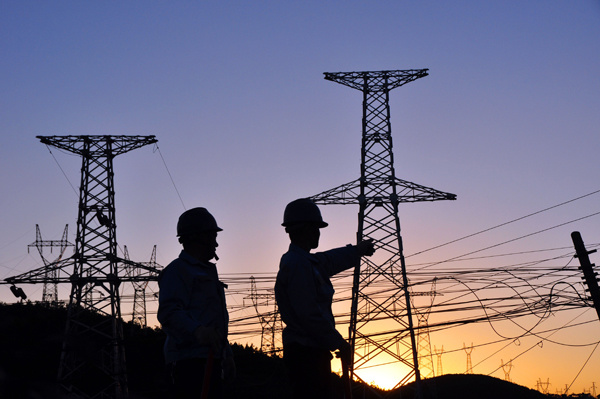 BEIJING, June 7 (Xinhua) -- In order to ensure the safe and stable power supply for this year's college entrance examination, or "Gaokao", State Grid Hunan Power Supply Company organized all units to carry out special inspections on 457 power guarantee and distribution network lines in advance, eliminating 463 hidden defects.
It is learned that 74 low-voltage power generation vehicles, 76 generators, 51 sets of UPS power supplies, 224 teams, 1,839 emergency repair personnel, 1,292 duty personnel, and 536 vehicles were arranged by State Grid Hunan to ensure power supply for 293 examination centers in central China's Hunan Province.
Li Xiaohui, a 49-year-old power supply service station technician and one of the inspectors of State Grid Hunan Chenzhou Zixing Power Supply Company, conducted power supply check in local middle schools in Zixing City of Chenzhou City in Hunan Province on June 6.

It is his 21st participation in a row in the power supply ensurance work for the college entrance examination.
Since his first participation in 2003, the number of power supply lines involved in the college entrance examination in Zixing City has increased from 2 to 8, and the number of power supply equipment has increased by 8 times, Li said.
For this year's power supply duty, the company formulated a power guarantee plan one month in advance, clearly marking the accident pre-control points and frequent occurrence points around the examination rooms, anticipating to solve more than 20 kinds of possible emergencies, and prepared four sets of backup lines to ensure that the examination room can be safely and reliably powered under any circumstances, according to him.
(Edited by Bao Nuomin with Xinhua Silk Road, baonuomin@xinhua.org)