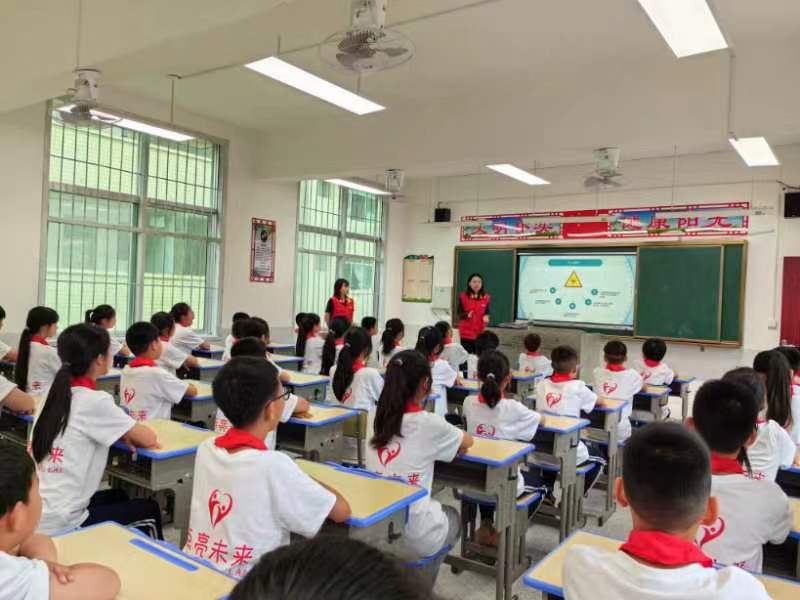 BEIJING, June 6 (Xinhua) -- A batch of renovated classrooms in a village school in Anhua County of Yiyang City, central China's Hunan Province, were unveiled on Monday, which marks one the of the charity projects undertaken by State Grid Hunan Electric Power Company Limited.
Responding to the charity project launched by the public welfare foundation of the company, State Grid Materials Company and State Grid Hunan joined hands to renovate nine classrooms and improve the infrastructure facilities including lighting, tables, chairs and furniture in the school in 2022, and the project passed inspection in January this year.
In addition, supporting facilities such as student activity room and reading corner were built, and more than 200 educational books and more than 60 sports supplies were donated for the school as well.
While optimizing the infrastructure to improve the teaching environment at the school, State Grid Materials Company and State Grid Hunan also fully mobilized their volunteer services to care for the physical and mental health of children in mountainous areas.
Volunteers regularly conduct electrical safety inspections at the school and delivered electricity safety knowledge courses for the kids.
At the unveiling ceremony, volunteers from the companies and students at the school presented various kinds of performances such as singing, dance, recitation and martial arts show.
(Edited by Tian Shenyoujia with Xinhua Silk Road, tianshenyoga0524@163.com)