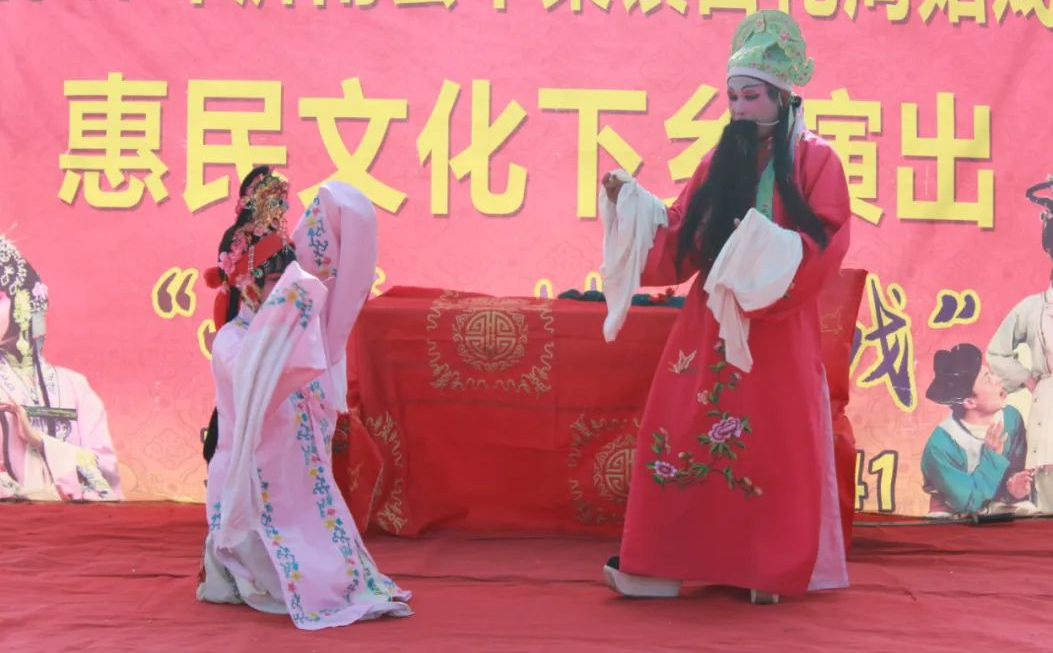 Photo shows a scene of Zhou Gu opera performance in Linyi, east China's Shandong Province.
BEIJING, March 24 (Xinhua) -- Zhou Gu opera, originated in Linyi city of east China's Shandong Province, is one of the intangible cultural heritages of Shandong Province and has become an important form of local traditional drama culture inheritance.
Closely related to other local operas in Shandong Province, including Wuyin opera, Zhou Gu opera usually portrays the images and living conditions of local rural women, accompanied by pipa, a classical Chinese instrument.
According to the Dictionary of Chinese Opera Art, Zhou Gu opera became widespread in southern Shandong Province in the mid-Qing Dynasty, and gradually emphasized harmony with operas accompanied by stringed instruments.
As an excellent opera full of local characteristics still preserved and inherited in China, Zhou Gu opera has a high reference value for the study of Chinese opera theory, opera history, local cultural characteristics, and the establishment and development of folk culture.
Protecting and inheriting Zhou Gu opera will play a positive role in the development of community culture in the future, and also has prominent reference value for the study of the establishment and development of Yimeng culture and Yimeng opera art in Shandong Province. (Edited by Jiang Feifan with Xinhua Silk Road, 346129473@qq.com)