BEIJING, March 24 (Xinhua) -- State Grid Yueyang Power Supply Company, a subsidiary under State Grid Hunan Electricity Power Company Limited, has been committed to protecting rare birds and reducing the risks of power grid operation caused by bird activities by regular inspection and maintenance of power supply lines around East Dongting Lake in Central China's Hunan Province.
In doing so, the company also aims to maintain the stability of the wetland ecosystem in the East Dongting Lake area.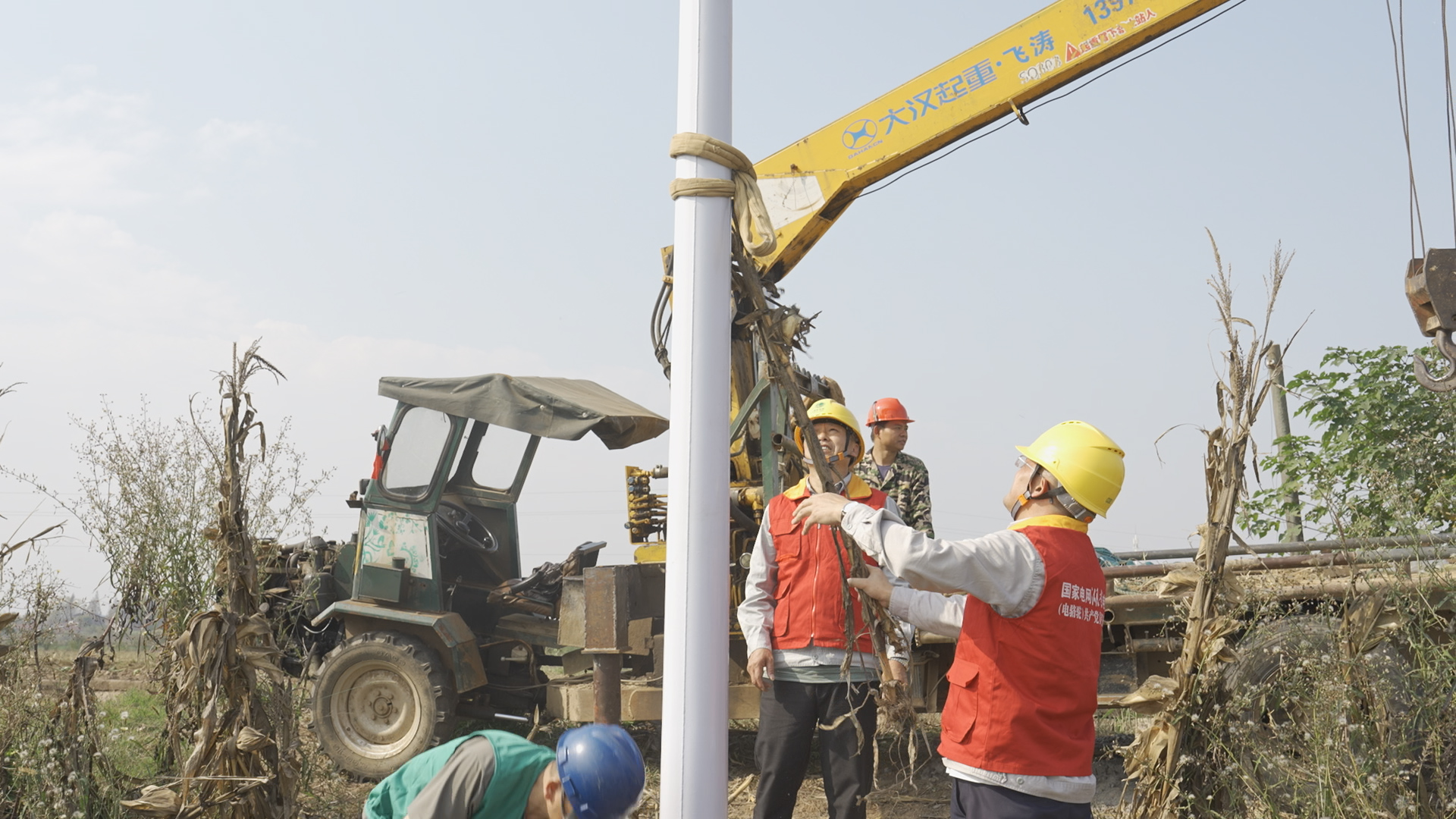 Photo shows the staff members of State Grid Yueyang Power Supply Company are setting artificial bird nest around power supply lines.
The Dongting Lake wetland, with many rivers and islands as parts of it, has long been a paradise for migratory birds. The company has taken the initiative to carry out bird protection activities together with environmental volunteers for five consecutive years, realizing harmonious coexistence between human and nature.
In recent years, the company has focused on special investment in bird protection projects by installing bird-prevention devices around power supply lines and setting artificial nests, said Liu Bing, a member from the company's service team.
Since 2021, a total of 63.14 million yuan has been invested in such projects, with more than 700 bird-prevention devices installed and 283.8 kilometers of 10 kV and 0.4 kV lines insulated, which effectively prevented birds from being injured or killed by live lines.

At the same time, the company has joined hands with Yueyang Conservation Protection Association to set up four experimental nests in the East Dongting Lake Migratory Bird Reserve for monitoring and observation, hoping to solve the problem of bird habitat, breeding and protection in the Dongting Lake wetland.
(Edited by Gao Jingyan with Xinhua Silk Road, gaojingyan@xinhua.org)