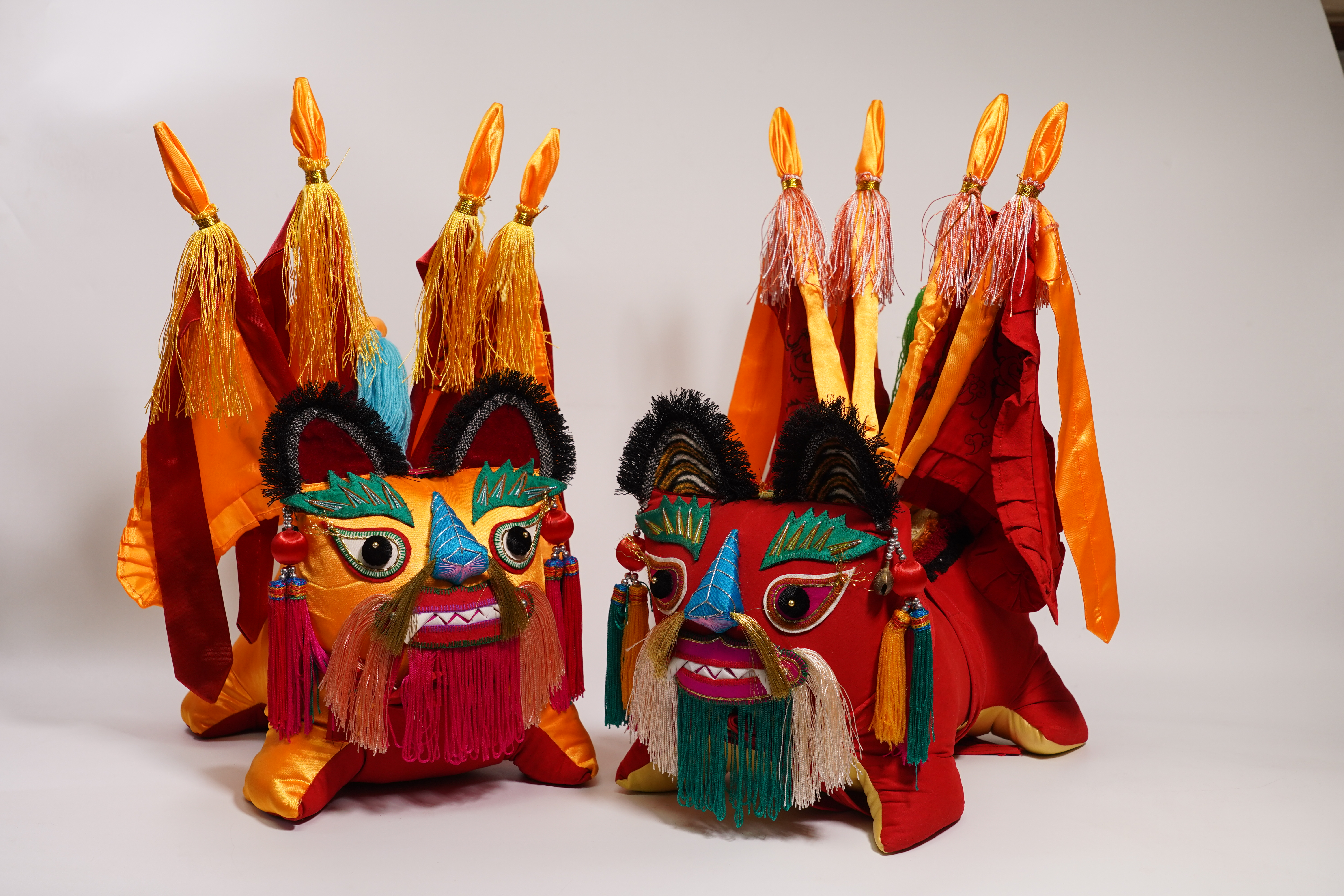 Photo shows traditional Gaoqiao embroidery products with tiger head design.
BEIJING, Nov. 28 (Xinhua) -- Dating back to Qing Dynastry (1636-1912) and evolving over 270 years, Gaoqiao people in Yishui County, Linyi City, east China's Shandong Province, have been passing on their embroidery traditions, a form of intangible cultural heritage.
As a genre of Lu Embroidery, the general name for embroidery products in Shandong province, Gaoqiao embroidery uses material such as silk and cotton fabrics, with colourful threads sewing onto the materials with numerous ways of stitching.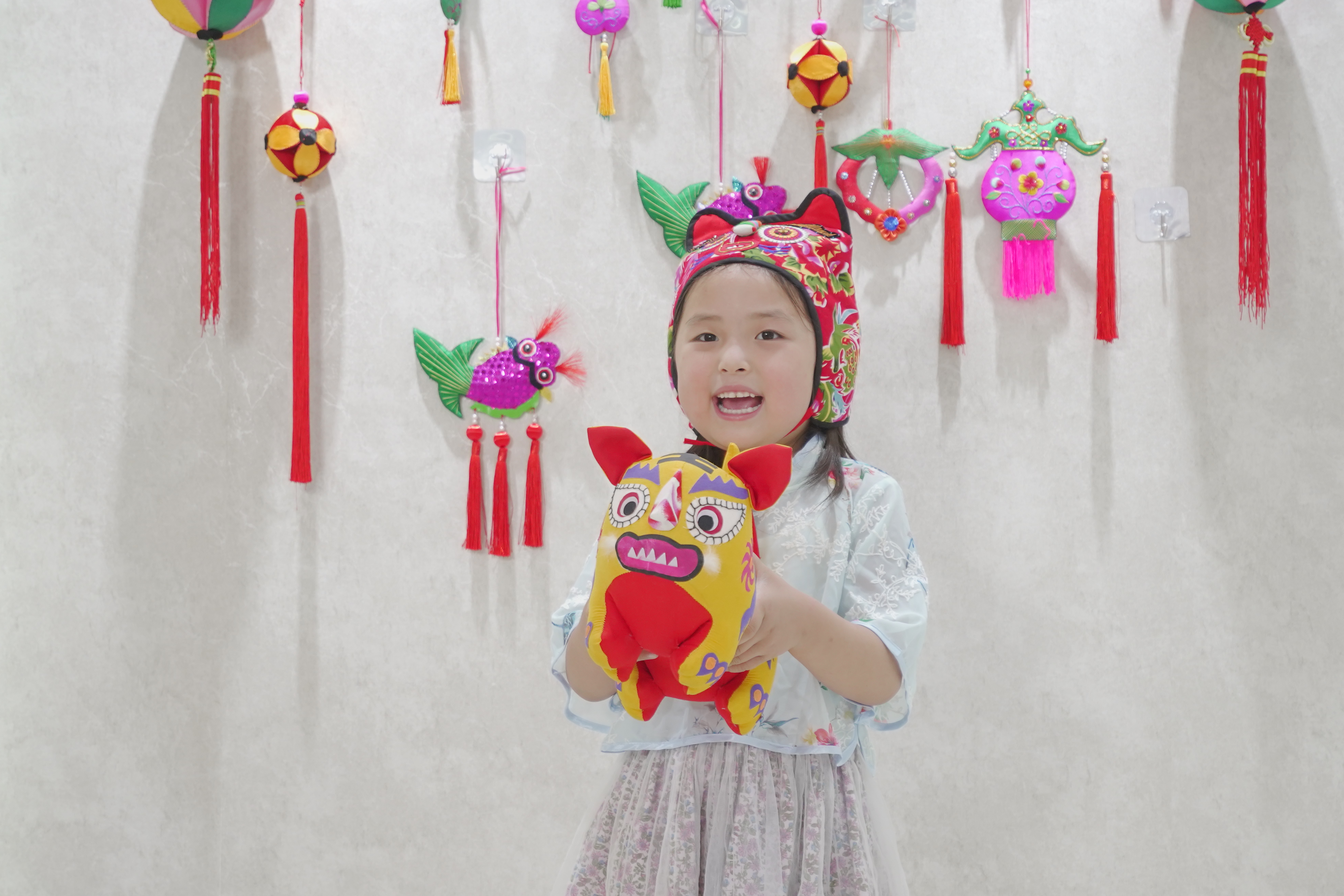 Photo shows a little Chinese girl is holding a Gaoqiao embroidery product with tiger head design.
Patterns of flowers and animals often appear on Gaoqiao embroidery products, demonstrating local characteristics. The ingenious combination of shapes, colors and texture has incorporated two-dimensional graphic design with three-dimensional effect.
Simple but elegant, the embroidery products are widely used in people's daily life. It is a combination of traditional skills and culture of rural life in China.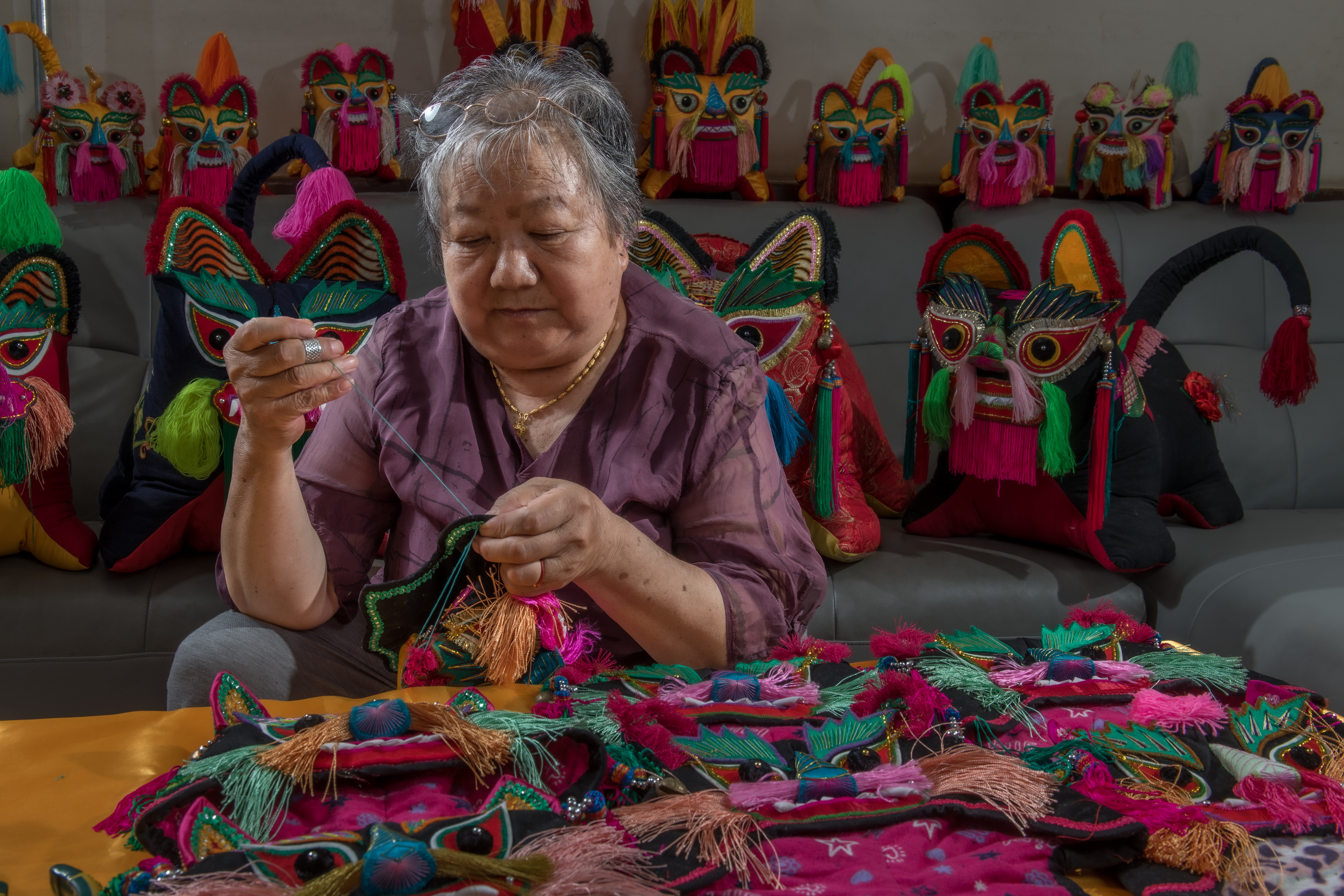 Photo shows an inheritor of Gaoqiao embroidery is sewing on a cotton fabric.
(Edited by Li Shimeng with Xinhua Silk Road, lishimeng@xinhua.org)