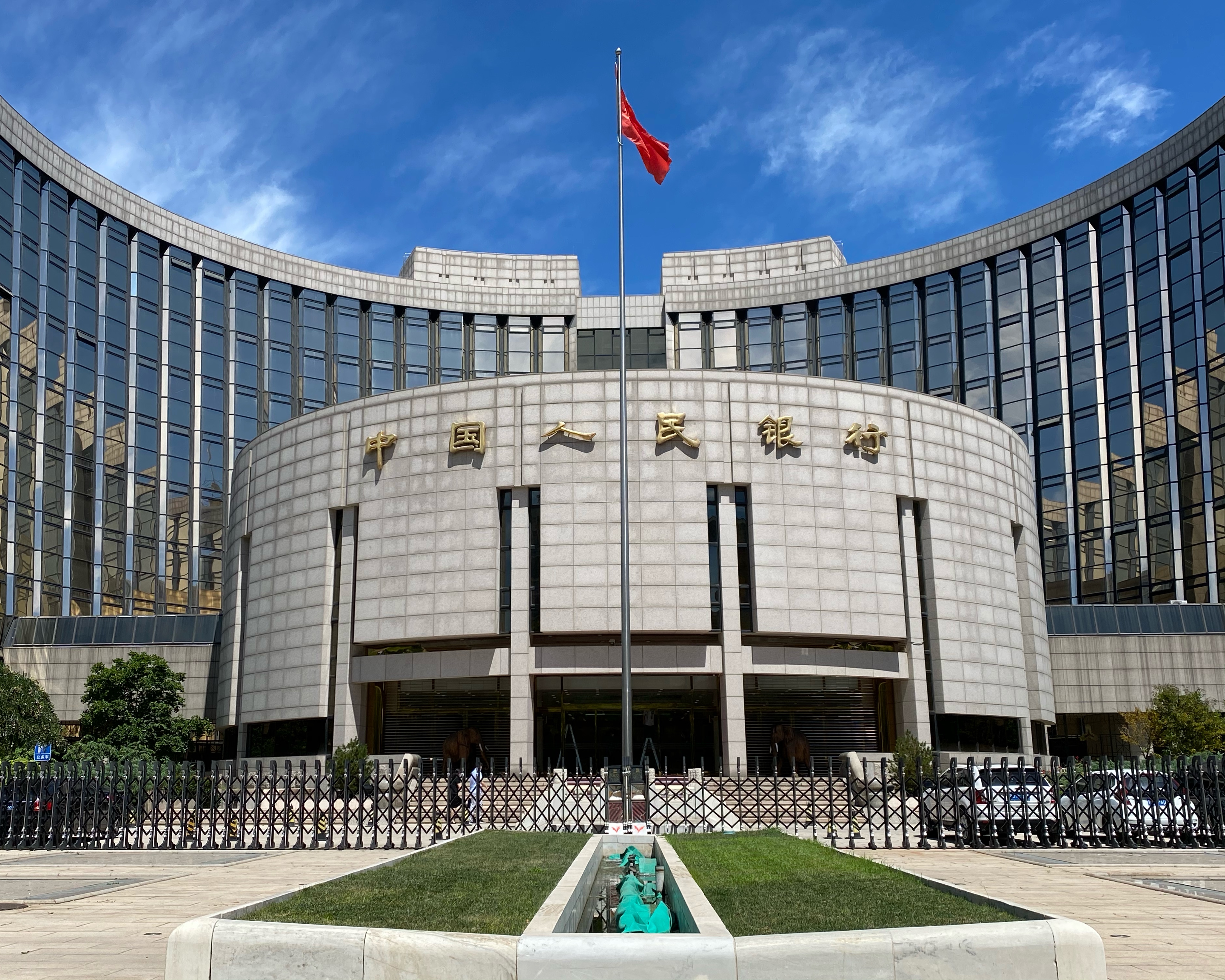 BEIJING, Nov. 24 (Xinhua) -- Enhancing the total loss-absorbing capacity (TLAC) of China's global systemically important banks (G-SIBs) is helpful to cement the financial system's stability and prevent and resolve systemic financial risks, reported Xinhua Finance citing Xuan Changneng, deputy governor of the People's Bank of China (PBOC), recently.
In October 2021, the TLAC management rules for G-SIBs jointly issued by China's central bank, banking and insurance regulator and Ministry of Finance built comprehensive TLAC regulatory supervision framework, contributing to improving the risk resilience of domestic G-SIBs, said Xuan on the 2022 Financial Street Forum on November 21.
Taking G-SIBs at home as the regulatory objects, the rules specify the definition, composition, compliance requirements, supervision and inspection, and information disclosure requirements for TLAC of domestic G-SIBs.
In April, the PBOC, China's central bank, and China Banking and Insurance Regulatory Commission (CBIRC) jointly released a circular to formally launch the TLAC non-capital bonds for G-SIBs in China, which further expanded their TLAC supplement channels.
Generally speaking, China's TLAC framework has thoroughly taken the development and practices of banking sector into consideration when aligning with the related international standards, noted Xuan.
On how to further consolidate the TLAC of G-SIBs at home, Xuan suggested that they should build complete TLAC internal management mechanisms and formulate mid- and long-term plans to ensure that their TLAC would meet regulatory requirements since 2025 and 2028 respectively.
Xuan advised to take overall planning of capital-boosting vehicles and the TLAC non-capital bonds issuance into account together as external supplement to enhance the capacity.
Xuan also emphasized more efforts into cultivation of the TLAC non-capital bond market, optimization of related issuance environment, expansion of investor scope and encouraging China's G-SIBs to issue non-capital bonds abroad to boost their TLAC.
Besides, optimization of regulatory framework such as TLAC information disclosure and internal TLAC rules is also highlighted. (Edited by Duan Jing with Xinhua Silk Road, duanjing@xinhua.org)