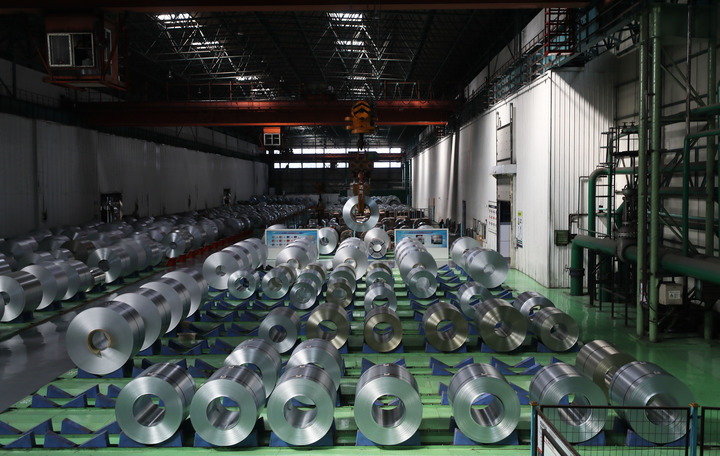 Steelrolls are seen at a factory of Ansteelin Anshan City, northeast China's LiaoningProvince, Aug. 19, 2021. (Xinhua/Yang Qing)
BEIJING, Sept. 27 (Xinhua) – Bensteel Group Corporation Limited in northeast China's Liaoning Province, a secondary subsidiary controlled by major Chinese steel producer Angang Steel Company Limited, has been persistently and actively responding to the country's call for Chinese companies to "go global" and continues to exploit overseas markets, according to Liaoning Provincial Development and Reform Commission.
The company has been committed to implementing the Belt and Road Initiative (BRI), continuously optimizing scientific research and innovation, and better participating in the construction of large-scale infrastructure projects such as airports, railways and ports in the Belt and Road (B&R) countries.
Noting the continuous demand for steel products released by overseas markets in the B&R countries in the fields of infrastructure and production capacity, Bensteel Group dispatched professional teams to conduct in-depth research in relevant countries and provide technical support, aiming to deepen the company's overseas cooperation through stable and reliable supply.
It is noted that the group has exported nearly 10 million tonnes of steel products to more than 30 B&R countries and regions from 2016 to 2020, establishing a reliable brand reputation in overseas market. The group vows to continue to take innovation as the main driving force to strengthen its comprehensive competitiveness in the international market. (Edited by Jiang Feifan with Xinhua Silk Road, 346129473@qq.com)