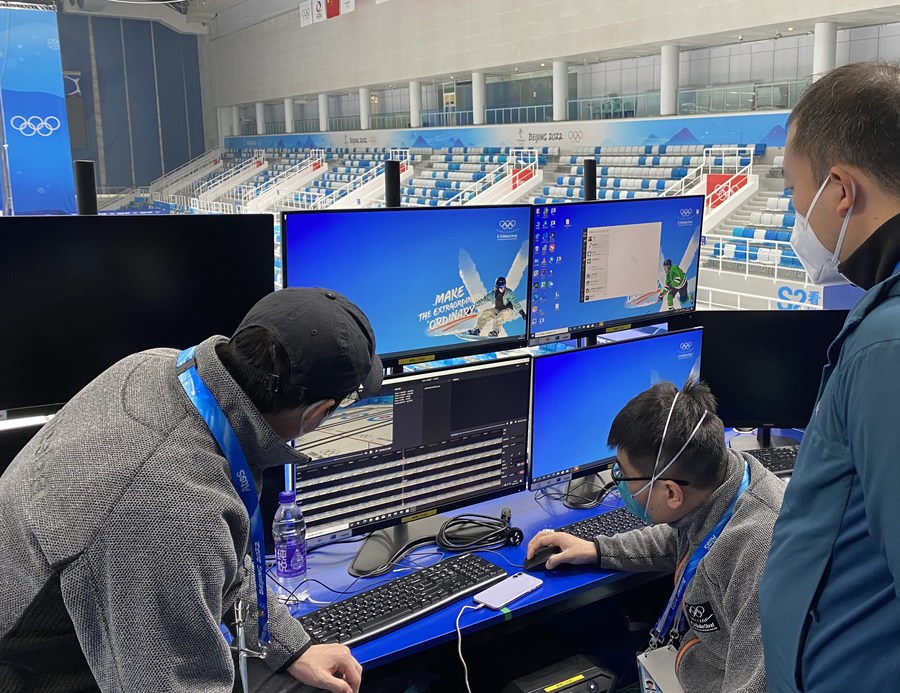 Engineers from Alibaba Cloud conduct technological tests in the venue during the Beijing 2022 Olympic Winter Games. (Photo courtesy of Alibaba Cloud)
BEIJING, Sept. 23 (Xinhua) -- Alibaba Cloud, the digital technology and intelligence backbone of China's tech giant Alibaba Group, announced on Thursday that it would invest 7 billion yuan (about 1 billion U.S. dollars) in its global partner ecosystem upgrade in 3 years, aiming to provide localized offerings in overseas markets.
The investment will be earmarked for supporting local partners' technology innovation and their market expansion with Alibaba Cloud, the company said at the 2022 Alibaba Cloud Summit held in Thailand.
On the same day, Alibaba Cloud also unveiled six service centers located in cities including Porto, Mexico City, Kuala Lumpur and Dubai, which are tasked with optimizing the company's overseas services and delivery experience.
Currently, Alibaba Cloud has 85 zones across 28 regions in the world, providing computing services for more than 200 countries and regions, according to Jeff Zhang, president of Alibaba Cloud Intelligence.
The company has achieved rapid growth in overseas markets in recent years. According to the global research and advisory firm Gartner, in terms of market share in 2021, Alibaba Cloud ranked the third among cloud service providers in the world and the first among peers in the Asia-Pacific region. (Edited by Su Dan with Xinhua Silk Road, sudan@xinhua.org)