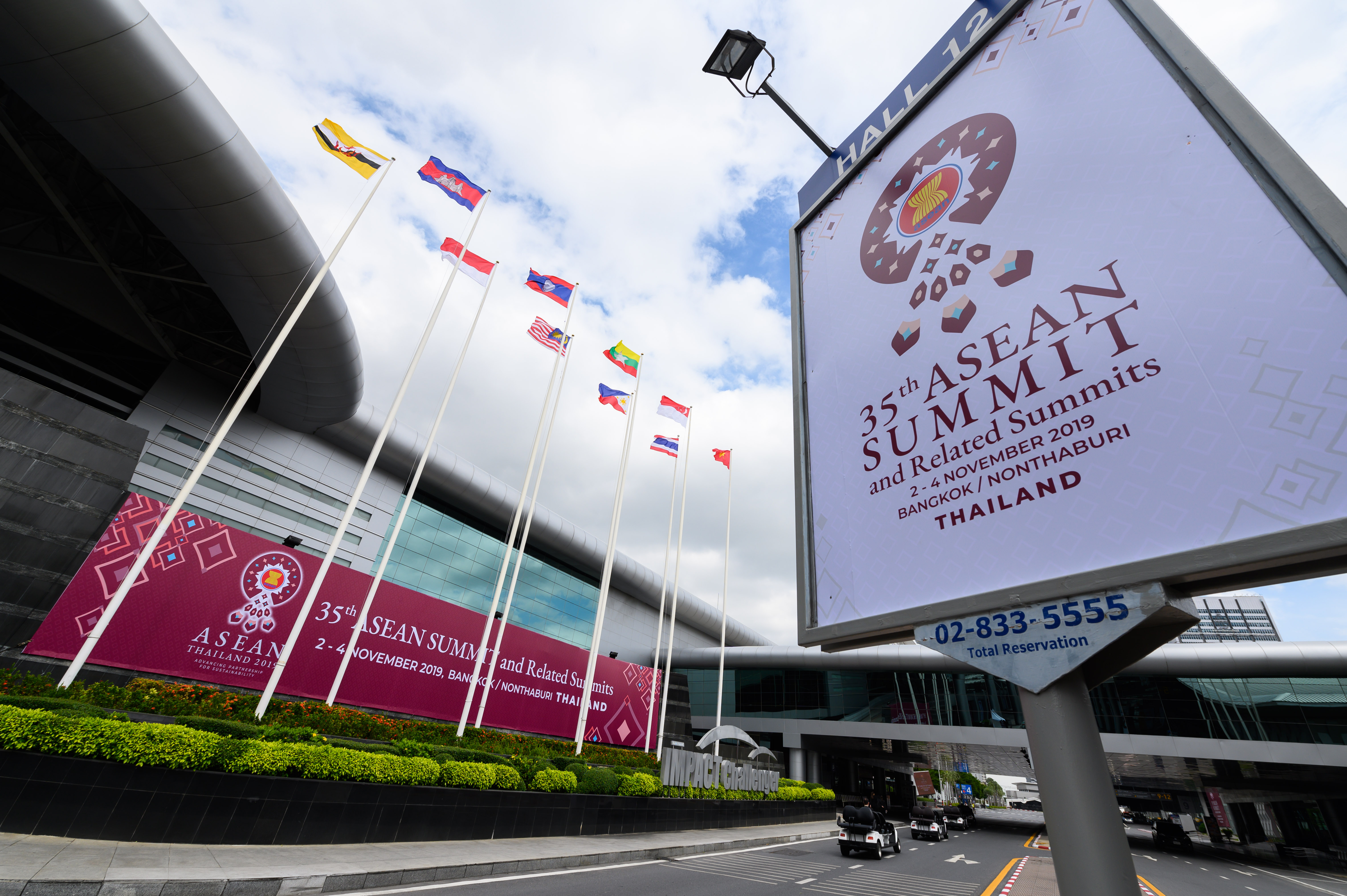 Photo taken on Nov. 1, 2019 shows a view of the meeting venue of the 35th ASEAN summit and related summits in Bangkok, Thailand. (Xinhua/Zhu Wei)
BEIJING, Sept. 9 (Xinhua) -- A report on China-ASEAN audio video communication development within decade released on September 7 shows that ASEAN is the largest international market for Chinese audio video programs, reported Chinanews.com Thursday.
The report, jointly compiled by Radio and Television Bureau of Guangxi Zhuang Autonomous Region and China Communication Research Center (CCRC), was released at the 4th China-ASEAN Audio Video Communication Forum held on the same day.
Since 2012, China and ASEAN countries have carried out extensive and in-depth exchanges and cooperation in the audiovisual field, forming a two-way dissemination communication pattern of exchanges and cooperation with wide participation.
According to the report, over the past ten years, the scale of China-ASEAN audio video program trade has continued to grow, with audio video program trade volume standing at 177 million U.S. dollars. During the period, China's audio video program exports to ASEAN accounted for 13.13 percent of China's total exports, with a cumulative program duration of 56,100 hours.
The report pointed out that the exchanges and cooperation between China and ASEAN in audio video industry are constantly deepening, showing the characteristics of diversification, while the exchange and cooperation mechanism and platform are increasingly improved.
The China-ASEAN Audio Video Week, established in September 2019, has become a main platform for China-ASEAN audio video industry cooperation, and its brand effect has kept growing.
(Edited by Bao Nuomin with Xinhua Silk Road, baonuomin@xinhua.org)