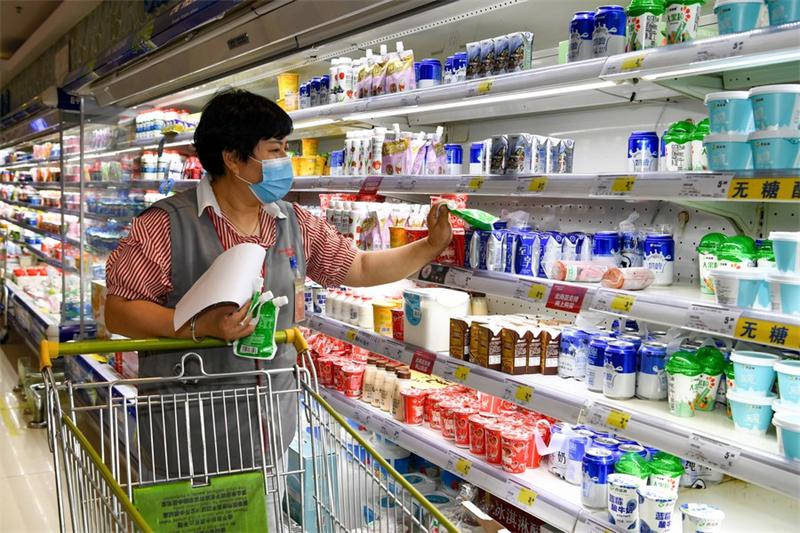 BEIJING, Aug. 11 (Xinhua) -- Chinese liquid milk and dairy product producer and seller Royal Group (002329.SZ) on Tuesday announced that it had gone into strategic partnership with Huaxia Dun & Bradstreet, a joint venture of Huaxia Credit in China and Dun & Bradstreet (D&B), a world-famous provider of commercial data, analytics and insights for businesses.
Based on its powerful data cloud, D&B will provide accurate and insightful global business information and customized solutions for Royal Group in a timely manner, so as to empower the Chinese company's sales conversion, credit management, compliance, supply chain risk management, digital transformation, and overseas investment, according to Royal Group.
The Chinese dairy firm also announced that it had acquired the unique nine-digit identification number of 531090389 provided by D&B.
Getting the data universal numbering system (DUNS) number, which is used around the world to identify and access information on business entities on a location-specific basis, would help Royal Group establish business creditworthiness and boost its cooperation with international enterprises, according to industry insiders.
Meanwhile, Royal Group had a D&B Rating of 5A2, indicating its net worth is 50 million U.S. dollars or higher and the company has good credit. (Edited by Su Dan with Xinhua Silk Road, sudan@xinhua.org)