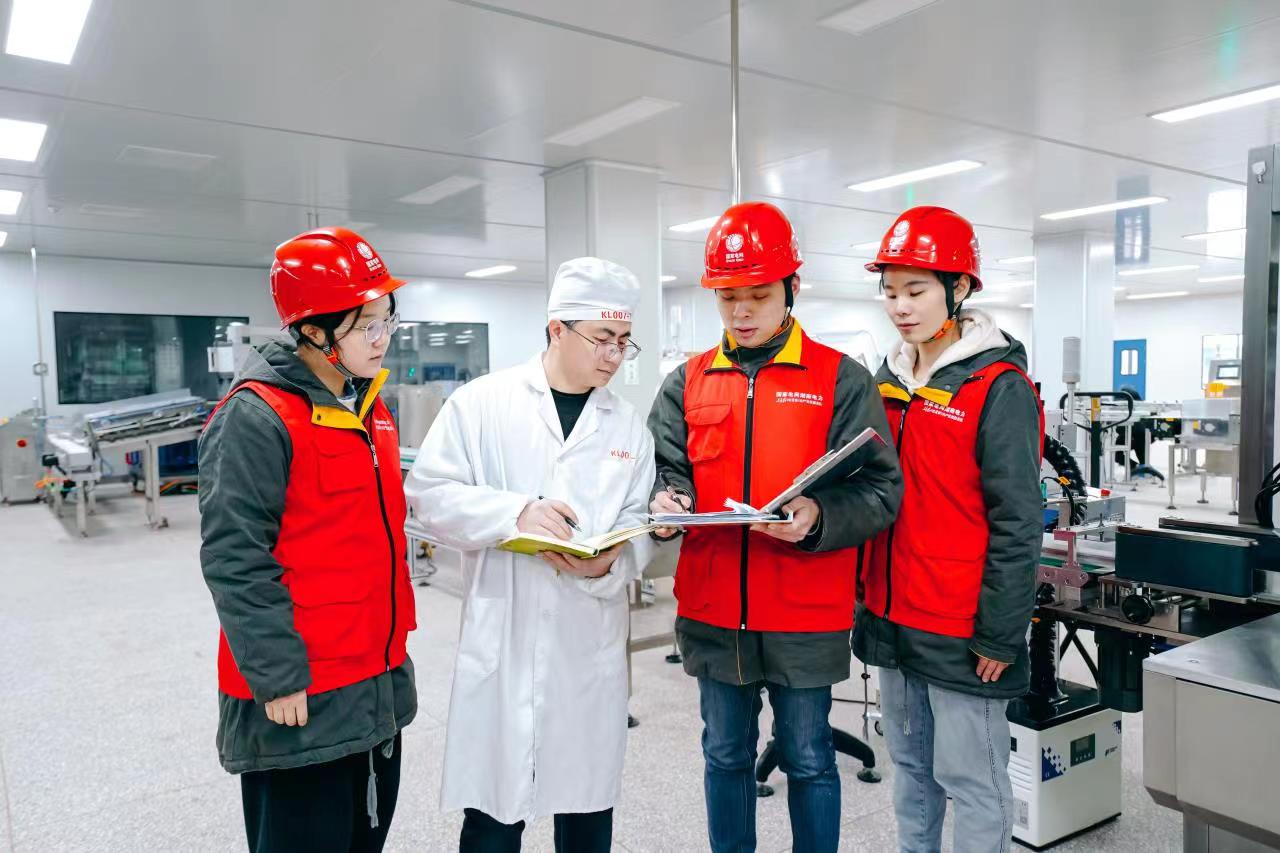 Photo shows workers of the State Grid Hunan working in factory in Changsha Area of China (Hunan) Pilot Free Trade Zone.
BEIJING, June 23 (Xinhua) -- The State Grid Hunan Electric Power Company Limited, a subsidiary of the State Grid Corporation of China, has ramped up efforts to provide better service in power supply and reduce electricity costs, helping Changsha, capital of central China's Hunan Province, improve its business environment.
The company has established a comprehensive energy efficiency service station in Changsha Area of China (Hunan) Pilot Free Trade Zone (Hunan FTZ), the first of its kind in Hunan in June 2021, to improve the experience of "access to electricity" by providing power supply service in advance and creating personalized power supply service platforms.
At present,the service station has set up a regular communication mechanism with enterprises in Changsha Area of Hunan FTZ, so as to better coordinate the construction progress of key projects and launch green channels for supporting projects construction, thus realizing "zero waiting" for power connection of these projects.
Meanwhile, the service station has realized comprehensive real-time monitoring of water and electricity energy consumption of the area, and provided energy consumption consultation services to help corporate customers make good use of policies preference such as peak and valley prices to minimize the comprehensive energy cost.
It is learned that since being put into operation a year ago, the service station has reduced equipment operation and maintenance cost from 1.8 million yuan to 920,000 yuan, cut energy loss from 25 percent to 5 percent, and lowered carbon emissions by 6,400 tonnes.
In a 2021 business environment evaluation conducted by over 10,000 private enterprises of China, Changsha ranked ninth nationwide while topped in central region, seeing the fastest progress in the country in terms of "access to electricity" indicator.
(Edited by Bao Nuomin with Xinhua Silk Road, baonuomin@xinhua.org)