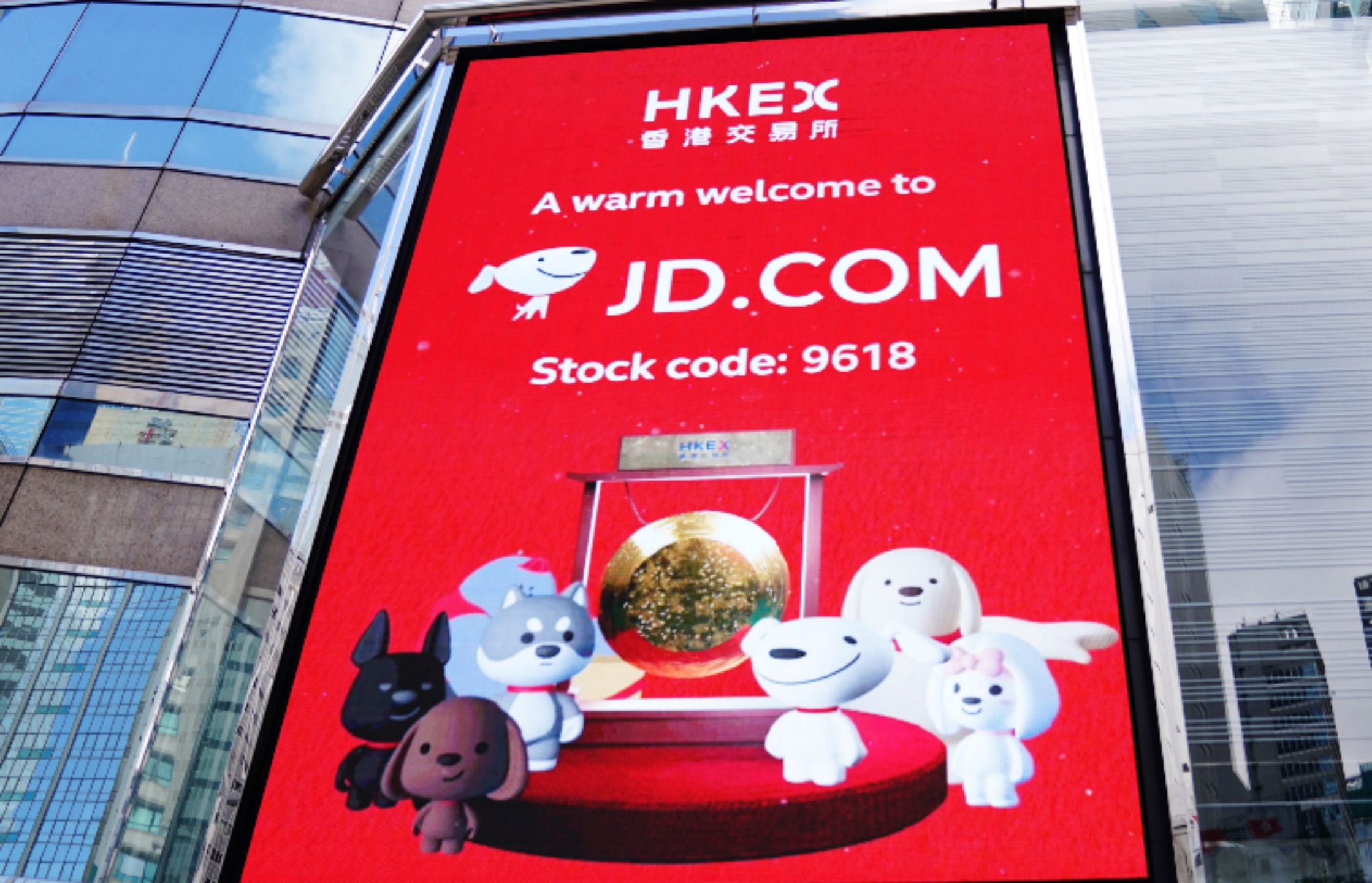 A screen showing the listing of JD.com in Hong Kong is seen outside the trading hall of Hong Kong Exchanges and Clearing Limited (HKEX) in south China's Hong Kong, June 18, 2020. (Xinhua/Wang Shen)
BEIJING, May 19 (Xinhua) -- China's e-commerce giant JD.com saw its net revenue up 18 percent year on year in the first quarter of this year, reported China Securities Journal on Wednesday.
In the first quarter, the company's net revenue amounted to 239.7 billion yuan, among which its net service revenue reached 35.2 billion yuan, surging by 26.3 percent from the same period of last year.
With solid supply chain capabilities and technology-driven operational efficiency, JD.com maintains strong growth despite the challenging external environment, said Xu Lei, CEO of JD.com.
JD.com has strengthened its overseas warehousing and trunk network layout. It has launched intercontinental routes connecting Hong Kong and Sao Paulo in Brazil, and central China's Zhengzhou and Koln of Germany. It also operates multiple logistics infrastructure facilities in key industrial parks in Jakarta of Indonesia, and its storage facilities in the United States, Australia and Malaysia are also being put into use.
(Edited by Dai Jingjing with Xinhua Silk Road, aime_jenny@163.com)