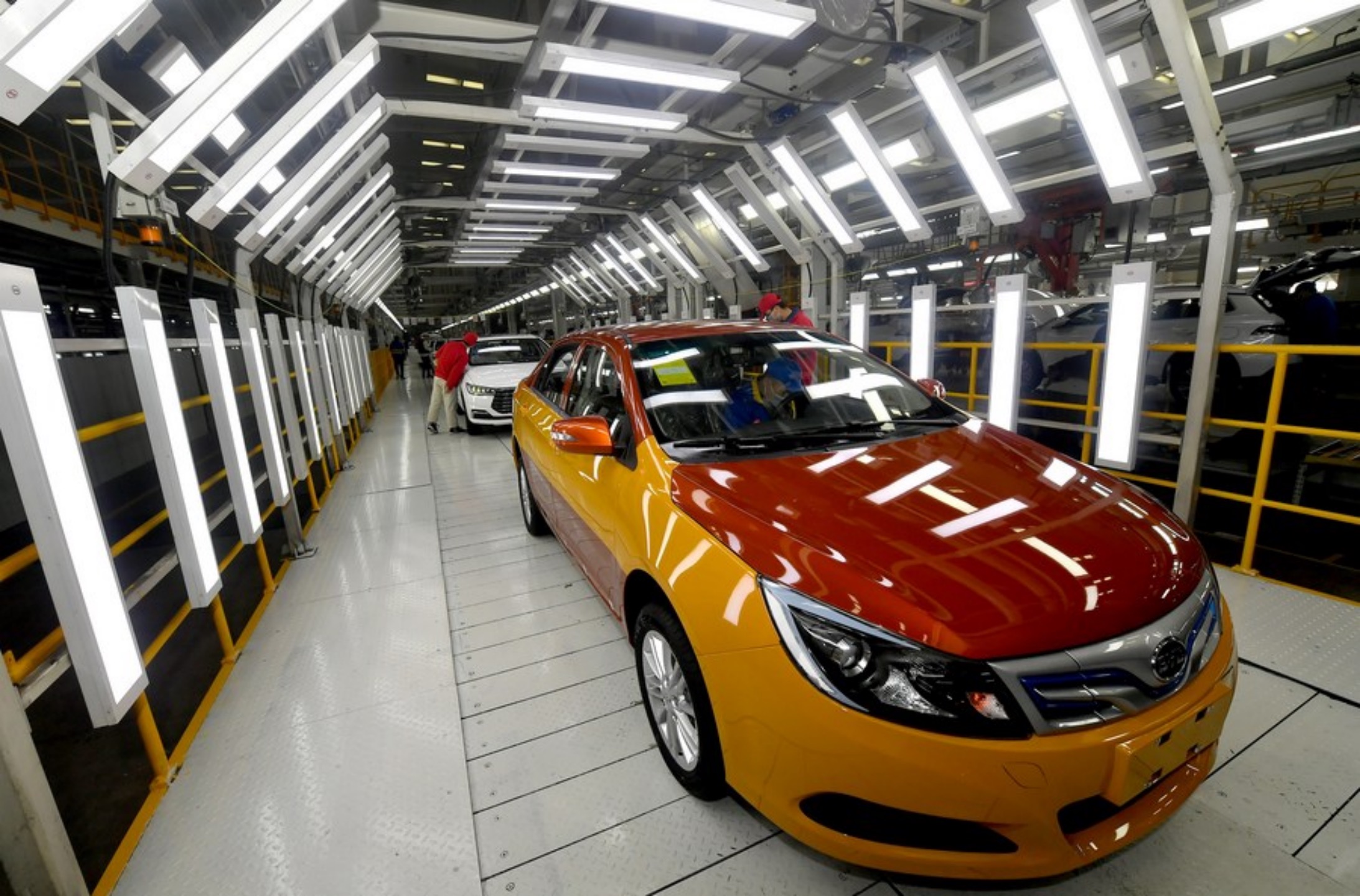 Photo taken on Feb. 25, 2020 shows workers working on the assembly line at a factory of vehicle manufacturer BYD Auto in Xi'an, northwest China's Shaanxi Province. (Xinhua/Liu Xiao)
BEIJING, April 21 (Xinhua) -- China's new energy vehicle (NEV) industry has entered a new stage of rapid development on a larger scale, with 10.33 million vehicles being promoted, reported Economic Information Daily citing an official of Ministry of Industry and Information Technology (MIIT) on Tuesday.
Luo Junjie, the spokesperson and director of the Operational Monitoring and Coordination Bureau of MIIT, said that the NEV industry experienced impressive development in the fields of industry scale, brand promotion, new technologies and models, and infrastructure.
The scale of China's NEV industry has reached a new high, with the production and sales of NEVs reaching 1.293 million and 1.257 million in the first quarter of this year respectively, both up 1.4 times year on year.
Passenger vehicles of Chinese NEV brands are flourishing, with sales increasing by 1.5 times year on year.
New technologies and models have been applied to more vehicles. Fuel cell electric vehicles saw their production and sales increasing by 7.2 times and 3.9 times year on year, while the production of vehicles in battery swap mode approached 40,000 units, up by 82 percent year on year.
To accelerate the construction of charging and battery swapping infrastructure, China has built 492,000 charging piles and 154 battery swap stations, an increase of 3.6 times and 1.6 times year on year respectively.
The industry will maintain a rapid development this year, Luo added.
(Edited by Dai Jingjing with Xinhua Silk Road, aime_jenny@163.com)