BEIJING, March 30 (Xinhua) -- The launching ceremony was held recently to mark the completion and operation of a new terminal project of Lagos International Airport in Nigeria, undertaken by China Civil Engineering Construction Corporation(CCECC), reported Economic Daily Wednesday.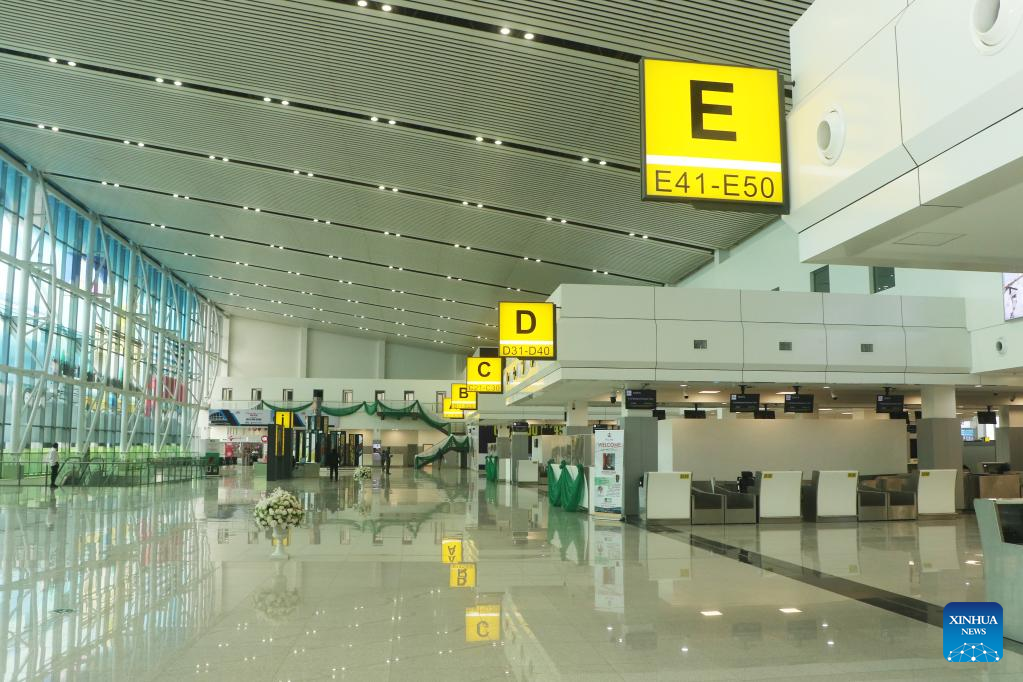 Modern airport facilities can not only provide convenience for travelers, but also help attract foreign investment, create jobs and fuel local economic growth. The Lagos Airport terminal project is an important part of Nigerian national aviation industry promotion plan.
After put into operation, annual passenger handling capacity of Lagos International Airport will reach about 20 million passengers.
The project mainly includes a multi-functional modern passenger terminal with a construction area of 56,000 square meters, a cargo terminal and related supporting facilities such as hotels and catering.
It is learned that CCECC is the contractor and builder of four airport terminal projects in Nigeria. The projects for airports in Nigerian major cities of Abuja, Harcourt and Kano have already been put into use. The project in Lagos, Nigeria's economic hub and the largest city in West Africa, is the last one to be completed and operational.
CCECC will continue to work closely with Nigerian government to provide high-quality services in infrastructure construction and other aspects, so as to contribute to local prosperity and stability, said Jiang Yigao, deputy general manager of CCECC.
(Edited by Bao Nuomin with Xinhua Silk Road, baonuomin@xinhua.org)