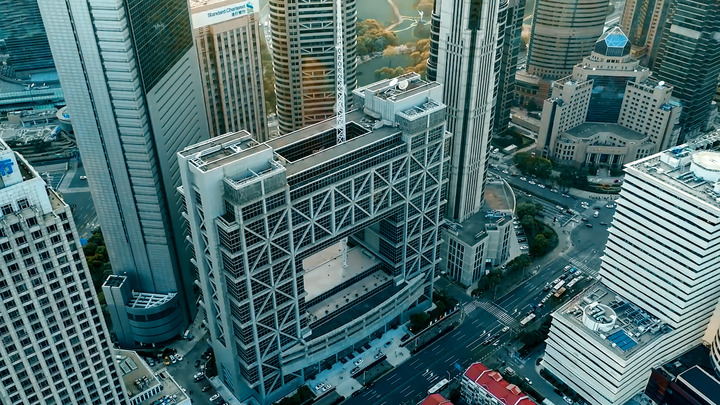 File photo shows the exterior view of Shanghai Stock Exchange at Pudong New Area in Shanghai, east China. (Xinhua)
BEIJING, Feb. 21 (Xinhua) -- China Securities Regulatory Commission (CSRC), the country's securities regulator, highlighted in its 2022 bond regulatory meeting several bond market-related work this year including comprehensively deepening registration-based bond issuance reform and expanding opening up, reported Xinhua Finance Monday.
CSRC convened the meeting on February 18, saying that in 2021, it effectively pressed ahead with bond market basic rules construction, risk prevention and resolution, piloting of publicly-offered infrastructure real estate investment trusts (REITs), and unified bond market law enforcement and exchange-based bond market generally maintained stable and healthy development.
This year, the Chinese securities regulator vowed to further boost high-quality development of exchange-based bond market.
Apart from this, CSRC said in the meeting to attach more importance to bottom line thinking and formulating policies to precisely solve problems in preventing and resolving with full strength bond default risks.
It also highlighted more attention to stable supply and quality improvement of related services to better serve the real economy and implementation of national development plans.
CSRC will focus more on openness and transparency in comprehensively deepening registration-based bond market reform and broadening opening up.
By highlighting strict regulation and supervision and zero tolerance, and speeding up regulatory work transformation, the Chinese securities regulator planned to further enrich industry regulatory rules and mechanisms that well adapt to the bond market development regularities and characteristics.
Aside from these, CSRC laid stress on systemic thinking in enhancing market construction, basic regulations construction, and sci-tech guarantee to create pleasant market ecology to help facilitate the steady development of macro-economy. (Edited by Duan Jing with Xinhua Silk Road, duanjing@xinhua.org)